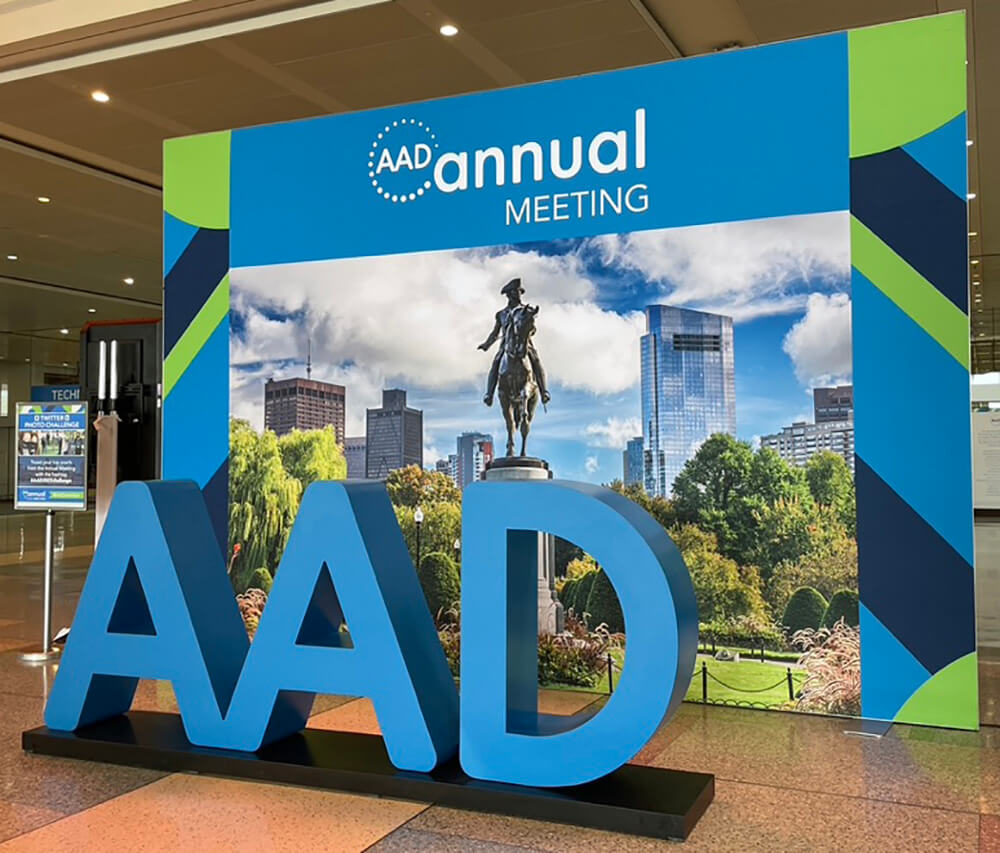 Tackling rosacea flare-ups — as well as a time when redness is welcome — were discussed at the recent American Academy of Dermatology annual meeting in Boston.
Dr. Hilary Baldwin, associate professor of dermatology at Rutgers Robert Wood Johnson Medical School, presented on the phenomenon of "mask rosacea" during the pandemic. She noted that face masks may aggravate rosacea skin in several ways, including increasing temperature, humidity and sebum production; disrupting skin barrier function; and causing changes in the skin microbiome. Additionally, many people may be allergic to ingredients in the masks, such as textile dyes, rubber and formaldehyde, leading to allergic contact dermatitis that may appear similar to rosacea.
"So the real question is, is this rosacea?" Dr. Baldwin said. "The bottom line is that of doesn't matter, because regardless of the etiology, we're going to endeavor to help the patient. So what could we recommend? In the literature, we have the suggestion to wear cloth masks in low-risk, non-medical situations, because they can be less problematic than surgical and N95 masks. Cloth masks do reduce friction, but they also get very moist, so I usually recommend to my patients that they go to work with two or three of them stuffed in their pockets and change them regularly when they become moist."
Dr. Emmy Graber, president and founder of The Dermatology Institute of Boston, reviewed laser and light therapies for rosacea, and offered advice to physicians on how to maximize results with pulsed dye laser (PDL) for persistent redness in rosacea. She explained that the redder a patient is during the procedure, the more precise the laser can be. If a patient is using an alpha agonist, such as oxymetazoline or brimonidine, to control their erythema, she asks them to stop using it a few days before the procedure to ensure the redness is prominent.
"If they come in and say, 'well, I'm usually more red than this, but today I'm not very red' — I hear that all the time — we keep a hairdryer in our PDL room," Dr. Graber said. "I put the goggles on the patient and have them hold the hair dryer and make themselves red, and then perform the procedure."
Dr. Guy Webster, clinical professor of dermatology at Jefferson Medical College, noted that when a rosacea patient has a sudden flare-up of signs and symptoms, it's important to evaluate what has changed in a patient's skin regimen and look for potential irritants that may be the cause.
"One of the things I find frequently is that patients who begin to have a rosacea flare may have just started using an anti-aging product, such as retinol or tretinoin, or something they got off the Internet and who knows what it is," he said. "They put on this irritant and the rosacea responds."
Careful management and adjustments to treatment may allow the patient to continue using an anti-aging product while bringing the rosacea flare under control, he noted.