An Easy Way to Find and Avoid Your Personal Rosacea Triggers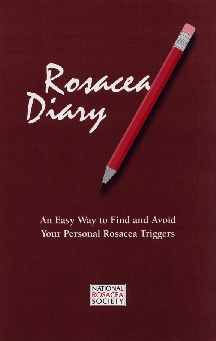 The National Rosacea Society offers its members a booklet, "Rosacea Diary," designed to help patients identify and avoid lifestyle and environmental factors that may trigger flare-ups in their individual cases. The booklet contains diary forms to aid in long-term monitoring of potential triggers.
To receive a copy of Rosacea Diary by U.S. Mail, fill out the Materials Request Form.