Lifestyle Management for Rosacea Patients
Download a free PDF or read it online: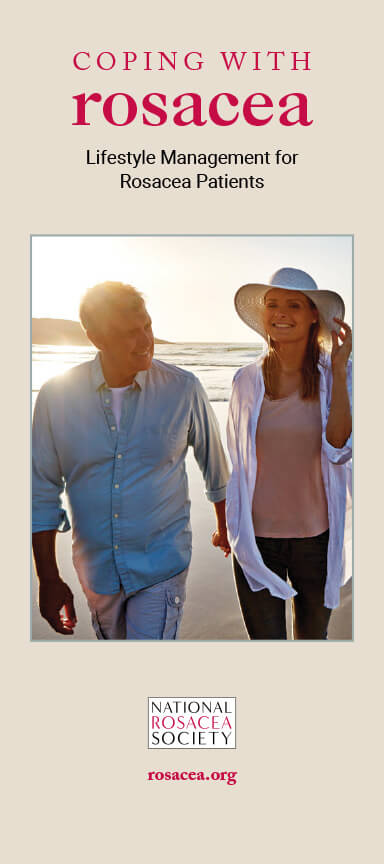 This booklet is made possible by an educational grant from Cutanea Life Sciences, a specialty pharmaceutical company whose mission is to develop and supply innovative technologies to treat disorders of the skin and subcutaneous tissue, including rosacea. As part of its commitment to improving the lives of those who suffer from this widespread disorder, Cutanea supports the National Rosacea Society's efforts to raise awareness and provide education on rosacea. Learn more about the company at cutanea.com.