Tips for Surviving Winter Holiday Travel
Posted: 12/03/2013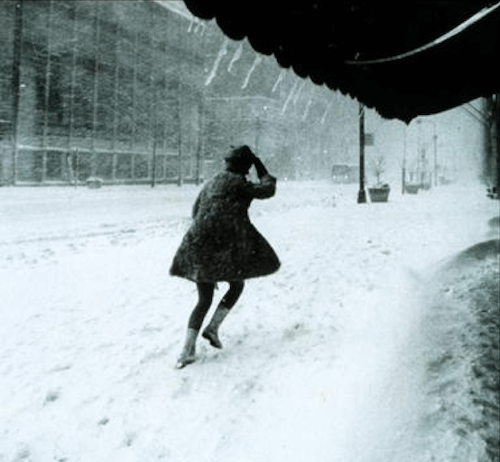 Stinging winds and sub-zero temperatures can be challenging for even the most resilient, but sensitive rosacea skin is often especially vulnerable. Poor ventilation and dry heat in vehicles and airplane cabins during holiday travel can further add to the irritation.
Protect yourself against flare-ups from weather and holiday travel with these rosacea winterizing tips:
Cover Up
Leaving skin exposed and unprotected during the unpredictable winter season may be inviting rosacea to rear itself when least expected. Scarves, face masks and earmuffs can be important wardrobe accessories for shielding the face from wind and cold. Goggles or sunglasses can also prevent eye irritation from ocular rosacea.
Fight Dry Skin
Moisturizer is important year-round as part of a complete rosacea skin care regimen, and it's all the more important to moisturize during winter to protect against facial dryness. Look for moisturizers specifically designed with non-irritating ingredients intended to calm and soothe facial skin while preventing irritation. If you're traveling for the holidays, remember to drink plenty of water to avoid travel-related dehydration, and don't forget to pack a travel size bottle of moisturizer. Even though the sun might not be shining bright, it is also important to include sunscreen as part of your daily routine as potential damage may occur year-round.
Avoid the Steam Heat
Colder temperatures may make you want to grab a hot cup of cocoa or take a steaming shower to warm up, but those high temperatures may be too much for sensitive skin, leading to facial flushing and flare-ups. Let hot beverages cool a little before drinking and stick to moderate temperatures indoors.
Contact Us
Phone:

1-888-NO-BLUSH

Email:
National Rosacea Society
196 James St.
Barrington, IL 60010
Our Mission
The National Rosacea Society is a 501(c)(3) nonprofit organization whose mission is to improve the lives of people with rosacea by raising awareness, providing public health information and supporting medical research on this widespread but little-known disorder. The information the Society provides should not be considered medical advice, nor is it intended to replace
consultation with a qualified physician. The Society does not evaluate, endorse or recommend any particular medications, products, equipment or treatments. Rosacea may vary substantially from one patient to another, and treatment must be tailored by a physician for each individual case. For more information, visit About Us.