Rosacea Depicted in an Antique Sculpture
Posted: 02/19/2018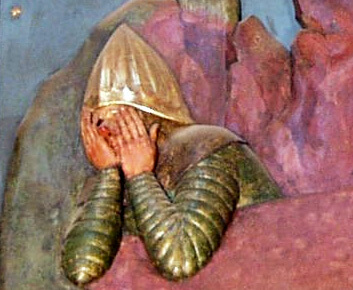 At St. Mary's Church in Cracow, Poland, signs of rosacea were preserved hundreds of years ago in a carved and painted detail of one of the world's most famous altars. 
Early evidence of rosacea's existence can be found in art and literature going back several hundred years. The medical journal JAMA Dermatology recently published an article on the depiction of rosacea in the 15th century Polish altar created by German sculptor Veit Stoss. The altar features several panels with scenes of the passion of Christ, and it's believed Stoss took great pains to accurately depict the skin conditions of the models who posed for him. 
The altar shows several different cutaneous diseases, including rosacea. On the upper left panel of the altar, there's a scene showing the resurrection of Christ including a sleeping soldier with a swollen and bluish-red nose. His blood vessels are dilated and the skin on his nose appears thicker, characteristic of rhinophyma associated with rosacea. 
Stoss is thought to have completed the altar in the 1480s, making it one of the earliest depictions of rosacea, along with Dominic Ghirlindaio's "An Old Man and His Grandson," painted in 1490. The condition was described in medical texts for the first time only a century earlier, by Dr. Guy de Chauliac. Read more about depictions of rosacea in art here.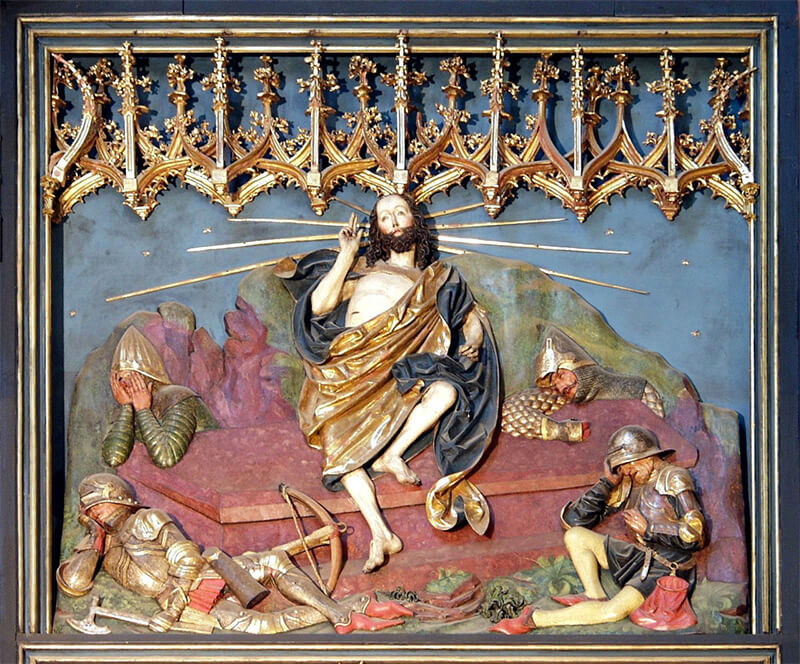 Reference: 
Wincewicz A. Veit Stoss's high altar of St. Mary's Church: A 15th century altar depicting skin lesions. JAMA Dermatol 2017 Jun 1;153(6):592. doi: 10.1001/jamadermatol.2017.1015.
Contact Us
Phone:

1-888-NO-BLUSH

Email:
National Rosacea Society
196 James St.
Barrington, IL 60010
Our Mission
The National Rosacea Society is a 501(c)(3) nonprofit organization whose mission is to improve the lives of people with rosacea by raising awareness, providing public health information and supporting medical research on this widespread but little-known disorder. The information the Society provides should not be considered medical advice, nor is it intended to replace
consultation with a qualified physician. The Society does not evaluate, endorse or recommend any particular medications, products, equipment or treatments. Rosacea may vary substantially from one patient to another, and treatment must be tailored by a physician for each individual case. For more information, visit About Us.