New Issue of Rosacea Review Now Online
Posted: 11/24/2014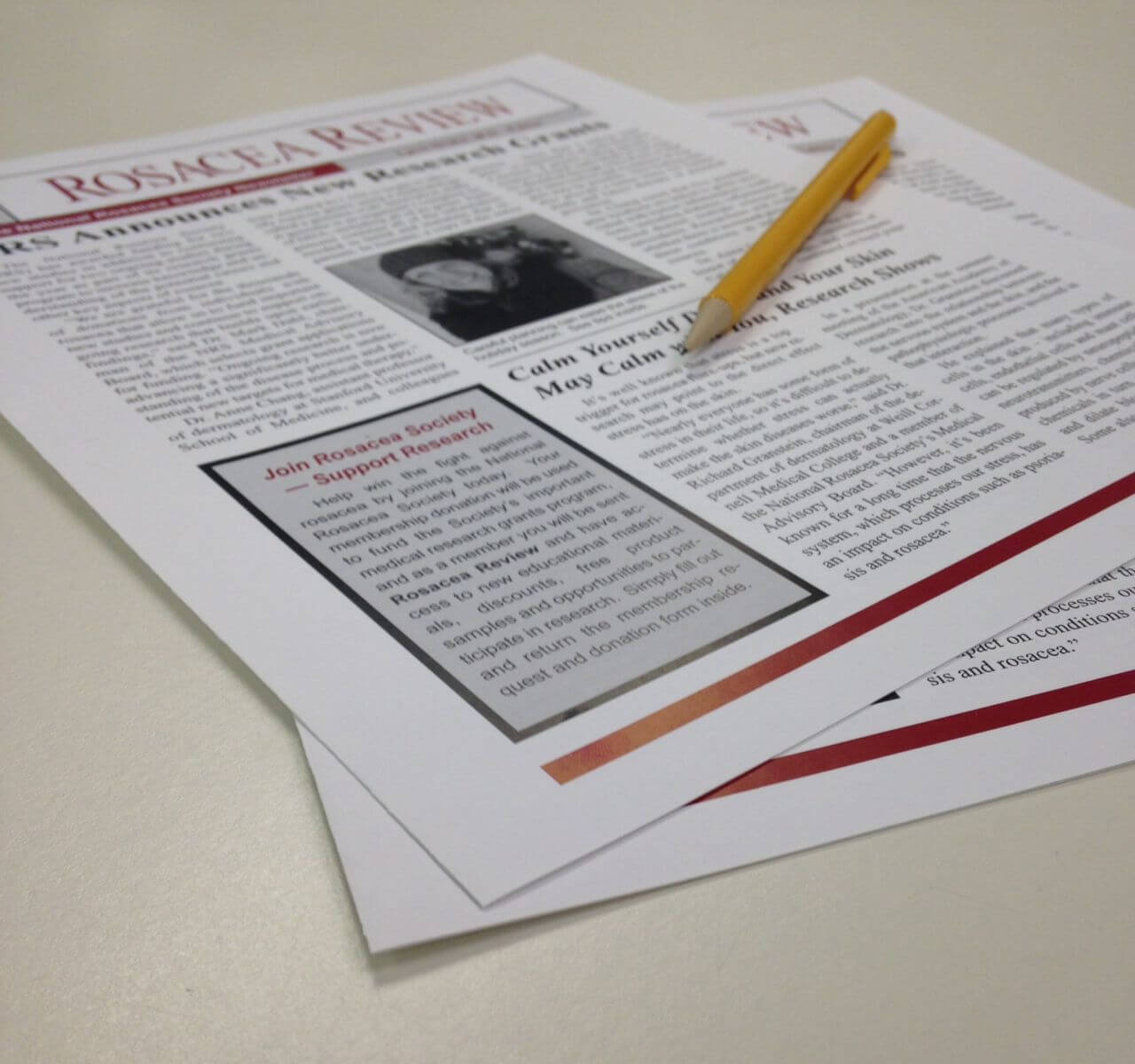 The latest issue of Rosacea Review is now online, featuring the announcement of new NRS-funded rosacea research grants for a study looking to identify genetic factors in rosacea and another that seeks further evidence on mast cells as the "missing link" in rosacea inflammation.
In medical news presented at the American Academy of Dermatology summer meeting, Demodex mites resurfaced again as a potential factor in subtype 2 rosacea, while additional research makes a case for the effect that stress may have on the skin.
Also included in this issue are the results of the most recent NRS patient survey on rosacea flare-ups, showing that flare-ups come frequently but are eased with medical therapy.
In our featured success story, a woman had never heard of rosacea until she was diagnosed, but learned that "incurable" does not mean "unmanageable." The new issue also provides tips for coping with rosacea during the coming holiday season.
Read the full online issue here.
Contact Us
Phone:

1-888-NO-BLUSH

Email:
National Rosacea Society
196 James St.
Barrington, IL 60010
Our Mission
The National Rosacea Society is a 501(c)(3) nonprofit organization whose mission is to improve the lives of people with rosacea by raising awareness, providing public health information and supporting medical research on this widespread but little-known disorder. The information the Society provides should not be considered medical advice, nor is it intended to replace
consultation with a qualified physician. The Society does not evaluate, endorse or recommend any particular medications, products, equipment or treatments. Rosacea may vary substantially from one patient to another, and treatment must be tailored by a physician for each individual case. For more information, visit About Us.