Identical Twins May Be Key to Unlocking Rosacea Mystery
Posted: 02/02/2015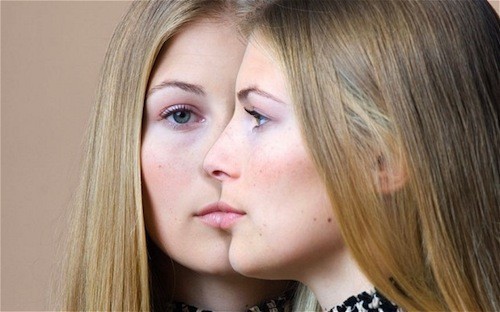 As part of the National Rosacea Society's research grants program, Dr. Daniel Popkin, assistant professor of dermatology at Case Western Reserve University, and colleagues were awarded $25,000 by the NRS this year to study the facial microbiomes of identical twins in whom only one has rosacea. The unique community of microorganisms that resides in each individual has been of recent growing interest to researchers as more understanding of the human microbiome is helping shed light on many diseases, including rosacea.
In earlier work funded by the NRS, Dr. Popkin and colleagues studied the contribution of genetics versus the environment in identical and fraternal twins. They found that rosacea may occur significantly more often in both identical twins than in fraternal, or nonidentical, twins, suggesting that a genetic component may be a factor in rosacea. Previous studies, including a survey by the NRS, have also made a hereditary connection to rosacea, supporting the theory that a genetic predisposition may be involved.
For this study, the researchers plan to take their initial findings one step further and determine the effect that facial microbiomes may have on rosacea without being misled by the many genetic factors that may contribute to the disease.
Contact Us
Phone:

1-888-NO-BLUSH

Email:
National Rosacea Society
196 James St.
Barrington, IL 60010
Our Mission
The National Rosacea Society is a 501(c)(3) nonprofit organization whose mission is to improve the lives of people with rosacea by raising awareness, providing public health information and supporting medical research on this widespread but little-known disorder. The information the Society provides should not be considered medical advice, nor is it intended to replace
consultation with a qualified physician. The Society does not evaluate, endorse or recommend any particular medications, products, equipment or treatments. Rosacea may vary substantially from one patient to another, and treatment must be tailored by a physician for each individual case. For more information, visit About Us.