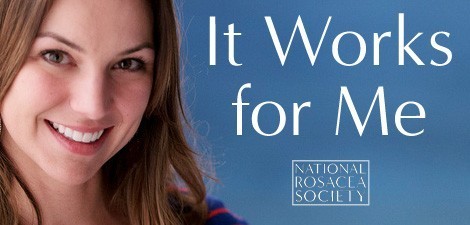 Vitamin E Oil
I began using vitamin E oil for my dry cracked winter hands, and one day it just dawned on me to use it on my face. Despite the thought that many have that oil will only beget an oily and pimply face...it has done quite the opposite. After two months of using my vitamin E oil, not only has it completely put an end to my dryness but, although the rosacea pustules are still here, my pimple flare-ups have almost completely vanished, which in turn has reduced my redness by 80 percent. My pores are noticeably smaller and the overall smoothness of my skin is the best it has been since my diagnosis.
My regimen is to use it at the end of the day after I have cleaned and toned my face. I generously smooth my vitamin E oil all over my face and neck, not just a few drops. I apply a nice thin layer as it will gradually soak completely into my skin overnight.
In the morning I simply splash my face with water with a dab of cleanser. What this has really done for me is, with the moisture back in my face, I now require less of my other face creams and even more, less makeup! With the healthy oil absorbed into my skin, it only takes a couple dabs of foundation to cover my skin now, which means easier and more gentle cleaning and a condition that is easier to cope with.
— Jayna C.
Category:
Contact Us
Phone:

1-888-NO-BLUSH

Email:
National Rosacea Society
196 James St.
Barrington, IL 60010
Our Mission
The National Rosacea Society is a 501(c)(3) nonprofit organization whose mission is to improve the lives of people with rosacea by raising awareness, providing public health information and supporting medical research on this widespread but little-known disorder. The information the Society provides should not be considered medical advice, nor is it intended to replace
consultation with a qualified physician. The Society does not evaluate, endorse or recommend any particular medications, products, equipment or treatments. Rosacea may vary substantially from one patient to another, and treatment must be tailored by a physician for each individual case. For more information, visit About Us.