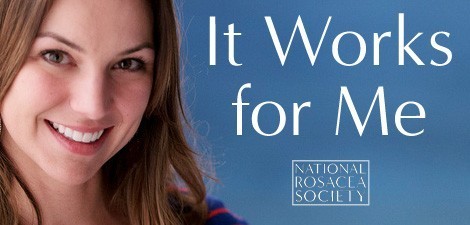 Trigger Elimination
I finally did some research and experimentation on my own, and my complexion is now clear and calm and comfortable.  I no longer hide under layers of makeup morning to night.
I did this by eliminating nightshades from my diet:  no more potatoes, peppers, tomatoes, chili powder in any form or amount, processed or whole.  I also stopped using moisturizers with harsh acidic anti-aging ingredients and switched to sparingly used water-based organic products.  
I can still trigger a quick flush that lasts an hour or two – all it takes is a handful of potato chips and the reaction is immediate.  
— T. Barnes
Category:
Contact Us
Phone:

1-888-NO-BLUSH

Email:
National Rosacea Society
196 James St.
Barrington, IL 60010
Our Mission
The National Rosacea Society is a 501(c)(3) nonprofit organization whose mission is to improve the lives of people with rosacea by raising awareness, providing public health information and supporting medical research on this widespread but little-known disorder. The information the Society provides should not be considered medical advice, nor is it intended to replace
consultation with a qualified physician. The Society does not evaluate, endorse or recommend any particular medications, products, equipment or treatments. Rosacea may vary substantially from one patient to another, and treatment must be tailored by a physician for each individual case. For more information, visit About Us.