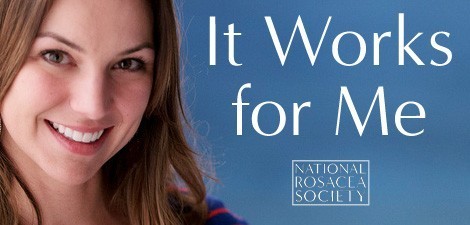 Drink Beer
I rarely drink beer, but was offered to split a beer with another guest and so I did. Shortly after that I consumed two Margaritas.  I was very surprised to notice in the bathroom mirror that my face was not flushed! (Alcohol and citrus are just two of many triggers that cause my face to flush and burn.)
Then, very coincidentally a week later, I happened to see a documentary on beer and breweries. Specifically mentioned in the documentary: Hops in beer acts as an anti-inflammatory!
I have happily experimented with this over the past couple of months and found by having a beer first reduced the redness considerably when I actually did have another type of alcoholic drink.
— Anonymous
Category:
Contact Us
Phone:

1-888-NO-BLUSH

Email:
National Rosacea Society
196 James St.
Barrington, IL 60010
Our Mission
The National Rosacea Society is a 501(c)(3) nonprofit organization whose mission is to improve the lives of people with rosacea by raising awareness, providing public health information and supporting medical research on this widespread but little-known disorder. The information the Society provides should not be considered medical advice, nor is it intended to replace
consultation with a qualified physician. The Society does not evaluate, endorse or recommend any particular medications, products, equipment or treatments. Rosacea may vary substantially from one patient to another, and treatment must be tailored by a physician for each individual case. For more information, visit About Us.