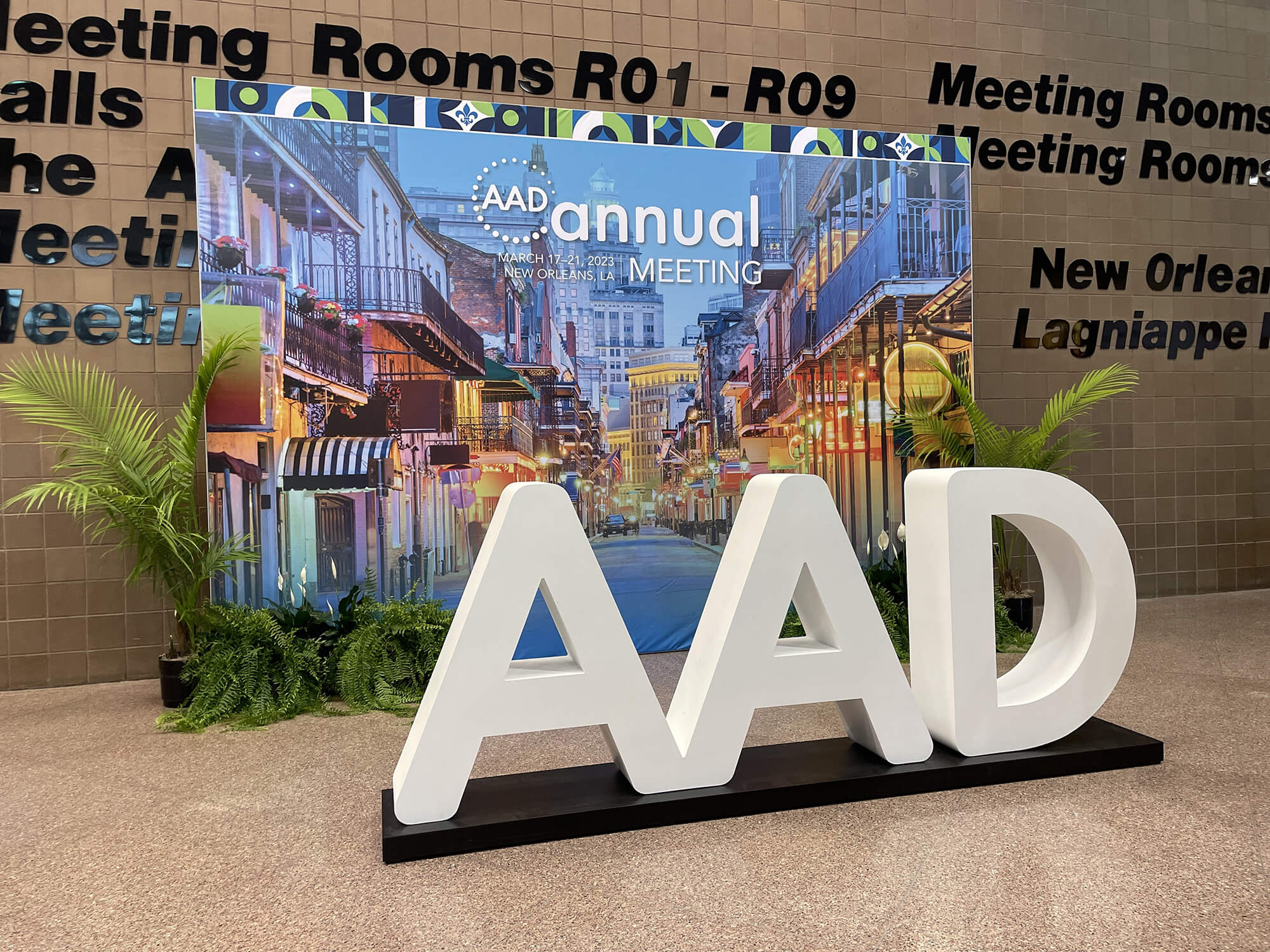 Dermatologists discussed advanced medical therapies for rosacea and presented data on their tolerability and rapid effectiveness at the 2023 American Academy of Dermatology annual meeting in New Orleans.
The most recently approved treatment for rosacea bumps and pimples (papules and pustules) is 5% microencapsulated benzoyl peroxide cream. Dr. Hilary Baldwin, associate professor of dermatology at Rutgers Robert Wood Johnson Medical School, noted that benzoyl peroxide had long been dismissed as a potential treatment for rosacea because it can cause dryness and worsen symptoms such as burning, itching and stinging. However, the microencapsulation delivery system surrounds benzoyl peroxide in a permeable silica shell, which allows the medication to be slowly released, avoiding the drying and irritation normally associated with benzoyl peroxide — and provides fast-acting rosacea therapy.
"Many of our patients, despite the impact that rosacea has on their lives, still tend to discontinue their treatment, often before it's had a chance to work," Dr. Baldwin said. "Partially because of side effects, partially because of perceived long-term ineffectiveness, and partially because of the slow onset of noticeable results. So they need something that allows them to quickly see signs of improvement, because that gives them hope, and hope begets compliance with medication."
In the phase III clinical trial for 5% microencapsulated benzoyl peroxide, 733 patients with moderate to severe inflammatory rosacea with at least 15 papulopustular lesions were randomized into two groups; 493 received the medication and 240 received just the vehicle cream, which they used once a day for 12 weeks. The effectiveness of microencapsulated benzoyl peroxide was found to be statistically significant compared to vehicle at week two, achieving a 41% reduction in lesions in the first two weeks. By week 12, patients in the active group had nearly a 70% reduction in lesion count, and almost 50% of patients were clear or almost clear.
"As we know, you can have the most efficacious drug in the world, but if the tolerability isn't there, no one will use it," Dr. Baldwin noted. "Microencapsulated benzoyl peroxide was unexpectedly well tolerated, with less than 1% of patients dropping out of the study due to adverse events."
In a separate study, researchers looked at the clinical trial results for microencapsulated benzoyl peroxide with those for topical ivermectin, using meta-analysis techniques to compare the efficacy of the two treatments. While results with both drugs were comparable by week 12, microencapsulated benzoyl peroxide showed significantly greater reduction in inflammatory lesion count by week two. Furthermore, it showed statistically significant and superior results in weeks two and four compared to ivermectin, with three times as many subjects achieving clear skin at week two.
Dr. Julie Harper, president and owner of the Dermatology and Skin Care Center of Birmingham, discussed the importance of combination therapy.
"The goal with rosacea diagnosis is we want to make note of every sign and symptom that we see, and then we want to treat everything that we see," Dr. Harper said. "And once we make this assessment, it's very likely that different signs are going to require different treatments. Most of our treatments for rosacea, at least in the way they're studied, are highly specialized."
Dr. Harper noted the role of mast cells in the activation of the inflammatory process in rosacea, and cited several mast cell stabilizers that may be useful as treatments for the disease. These included brimonidine, which is FDA approved for the treatment of redness in rosacea, as well as hydroxychloroquine, botulinum toxin and intense pulsed light (IPL).
In a small study, hydroxychloroquine was found to be as effective as oral doxycycline in treating rosacea. Dr. Harper said, "The researchers drew an interesting possibility, which is that hydroxychloroquine is generally deemed safe during pregnancy, so might this give us an option for our pregnant patients who have rosacea?" Further research will be needed to reach any conclusions.