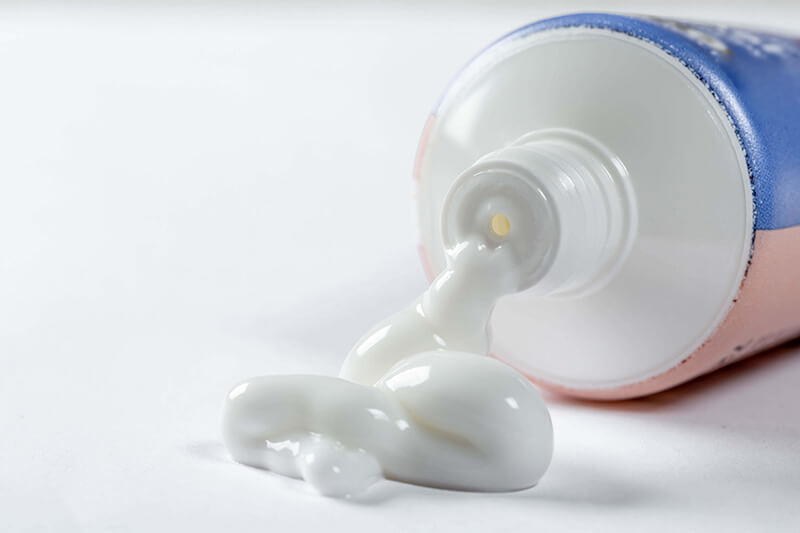 A recent National Rosacea Society (NRS) survey found that most rosacea patients were satisfied with the oral and topical prescription therapies they are using to treat this chronic facial skin disorder, but that individuals 60 and over were more likely to use older treatments, rather than newer products that may more effectively target specific signs and symptoms.
In the survey of 1,714 rosacea patients, 54% of those 60 and over reported that they are still using the first prescription therapy ever developed and approved for rosacea, compared to 41% of those under 60. Furthermore, 42% of respondents 60 and over had never changed their treatment regimen, compared to only 19% of those under 60.
"These findings suggest that older patients should talk with their doctors about newer therapeutic options," said Dr. Linda Stein Gold, director of dermatology clinical research at the Henry Ford Health System. "Rosacea is now understood to include a variety of possible combinations of signs and symptoms, and there is now a range of medical therapies that will address them individually. In addition, taking more than one medication as prescribed may have a synergistic effect to achieve more successful results."
Treatment differences between older and younger rosacea patients extended to other products as well. Respondents under 60 were more than twice as likely to be using topical ivermectin than those 60 and over (20.7% vs. 9.1%) and five times more likely to be using topical oxymetazoline (6.9% vs. 1.4%). Prescription azelaic acid foam was a frequent choice among both age ranges, with 15.1% of those under 60 and 13% of those 60 or older using the treatment. Survey participants could select more than one treatment, and about 22% of respondents said they used an over-the-counter product.
Although the onset of rosacea may often occur between the ages of 30 and 60, as a chronic condition its population impact is cumulative and highly prevalent during the elder years.
"Today's approach to rosacea treatment is different than in the past, when there were few options in our tool kit to address the variable signs and symptoms that may be present in an individual case," Dr. Stein Gold said. "Now that there are effective therapies available to combat each sign and symptom, it is possible to tailor treatment to the needs of each patient."
No matter what treatment options rosacea patients reported using, they were generally happy with the results. Rated on a scale of 1 to 5, with 5 being most satisfied, almost all had weighted average satisfaction scores of 3.5 or higher, and none scored below a 3.
About 56% of those surveyed said their skin was clear or almost clear on most days, 30% said their rosacea was mild, and 12% said their condition was moderate. Only 1% reported severe rosacea.
Survey Question: What product(s) are you currently using for your rosacea?
| | | | |
| --- | --- | --- | --- |
| Treatment | Under 60 | 60 and Older | All |
| Metronidazole Cream/Gel | 40.5% | 53.9% | 51.2 |
| Ivermectin Cream 1% | 20.7% | 9.1% | 11.5% |
| Azelaic Acid Foam 15% | 15.1% | 13.0% | 13.4% |
| Oxymetazoline HCL Cream 1% | 6.9% | 1.4% | 2.5% |
| Doxycycline Oral Tablets (50mg or higher) | 9.9% | 12.7% | 12.0% |
| Doxycycline, USP 40mg Delayed Release Capsules | 5.6% | 2.8% | 3.4% |
| Minocycline Oral Tablets | 4.0% | 3.2% | 3.3% |
| Brimonidine Topical Gel 0.33% | 1.3% | 1.5% | 1.5% |
| Other Prescription Treatment | 22.4% | 18.0% | 19.0% |
| Over-the-Counter (OTC) product | 26.3% | 20.4% | 21.7% |
"It's important that patients follow directions on exactly how and when to apply each medication, and use it consistently. Rosacea can often be successfully kept at bay, especially if taken exactly as prescribed," Dr. Stein Gold said. "Not only will a partnership between a patient and their doctor produce the best results, appropriate management may help slow progression of the disease as well as maintain remission."
In spite of the recent constraints on in-person contact during the ongoing pandemic, 56% of survey respondents had consulted a dermatologist about their rosacea within the last year, and an additional 18% had seen a doctor within the past three years. About 15% percent reported having tried teledermatology and would do so again, and about 40% said they may consider using it.
Topical metronidazole was the most common past treatment reported, with 56% of respondents having used it in the past. About 40% had used either prescription doxycycline tablets or extended release capsules, and 22% had used prescription azelaic acid foam.
Among those who had changed treatments, 28% of respondents said it was because they were not satisfied with their results, and 23% said their treatment regimen had been changed by a medical professional. Nine percent said the product they had been using was no longer covered by their insurance. When asked whether they would ask their medical professional about a new or different product that they thought would help their rosacea, 69% of survey respondents said they would.