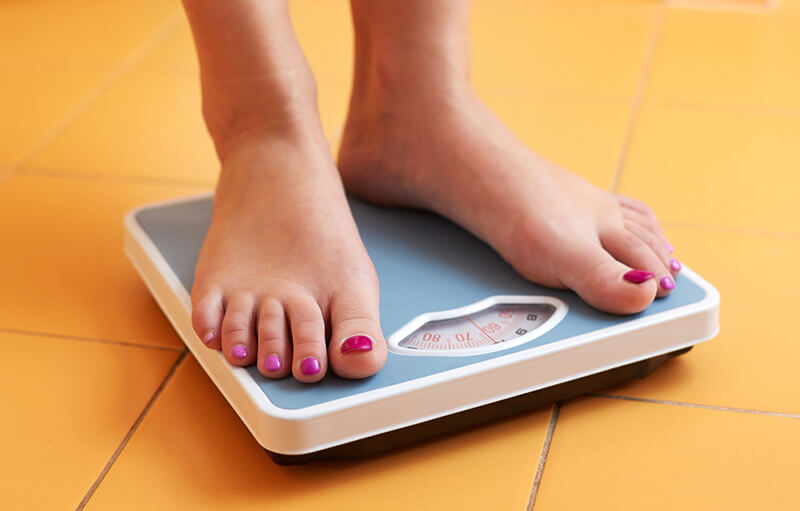 Obesity appears to be associated with a higher risk of rosacea in women, according to a new study published in the Journal of the American Academy of Dermatology.1 The researchers found that risk for rosacea increased significantly with increased body mass index (BMI), weight gain after age 18, and larger waist and hip circumferences.
The study analyzed data from 89,886 participants in the Nurses Health Study II, an ongoing biennial questionnaire on the medical history and lifestyle practices of 116,000 American nurses since 1989. The researchers, led by Dr. Wen-Qing Li, assistant professor of dermatology at Brown University, reviewed the nurses' BMI (a value expressing the relationship between weight and height), weight change after age 18, and measures of central obesity, including waist and hip circumferences as well as waist-hip ratio.
The researchers found those whose BMI was greater than 35 (30 is the threshold for obesity, according to the Centers for Disease Control [CDC]) were almost one and a half times more likely to have rosacea than those whose BMI was 21-24.9 (the CDC's normal range).
Rosacea risk also increased with weight gain after age 18, with the risk of rosacea increasing by 4 percent for every 10 pounds of weight gain. The researchers also found a significantly increased risk for rosacea associated with higher waist circumference and hip circumference, though not with the waist-to-hip ratio.
The investigators observed that a variety of mechanisms might underlie the association between obesity and rosacea. The chronic low-grade inflammatory state associated with obesity may be a key factor, and obesity might augment expression of certain types of immune cells involved with rosacea's appearance. Vascular changes could be another reason, they noted, as obesity can lead to abnormalities of vascular function and structure, potentially leading to the vasodilation of rosacea. 
 "Obesity leads to multiple adverse health effects, and has also been associated with several inflammatory skin diseases, such as psoriasis, acne, and atopic dermatitis," said Dr. Li. "We therefore hypothesized that obesity might be associated with an increased risk for rosacea, with its hallmark inflammatory, vascular, and skin sensitivity clinical features."
The National Rosacea Society awarded Dr. Li $25,000 in 2016 as part of its research grants program to increase knowledge and understanding of the causes and other key aspects of rosacea that may lead to improvements in its management, prevention or potential cure. Dr. Li and colleagues are conducting a study to clarify how hormone use and hormone levels associated with menopause and during pregnancy may affect the risk of developing rosacea.
Reference:
1. Li S, Cho E, Drucker AM, et al. Obesity and risk for incident rosacea in US women. J Am Acad Dermatol 2017 Oct 12. pii: S0190-9622(17)32265-X. doi: 10.1016/j.jaad.2017.08.032. [Epub ahead of print]