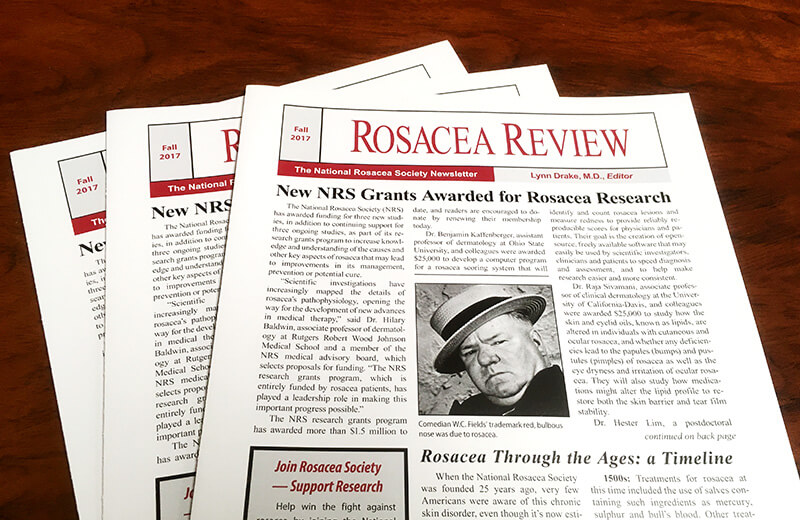 The latest issue of Rosacea Review is now available online, with details on the 2017 NRS research grants, including studies investigating a range of topics from rosacea's connection to gastrointestinal diseases to the development of a computer program for the scoring of rosacea redness. The fall issue also contains reports from the summer AAD meeting on how changes in the skin's microbiome may lead to the development of rosacea and the difficulty of diagnosing rosacea in skin of color, plus results of a reader survey on facial cleansing routines.
If you suffer from ocular rosacea, you'll be interested in reading an article summarizing recent research that may lead to more medical treatment options for rosacea patients with eye symptoms. We also share a timeline that traces the recorded history of rosacea in art, literature and medical texts. 
If you can spare a moment, please take part in the current rosacea survey on cooking and diet.
Consider becoming a member of the NRS, or renewing your membership today! Help win the fight against rosacea by renewing or starting your membership here. Your tax-deductible donation will be used to support the Society's important research grants program.