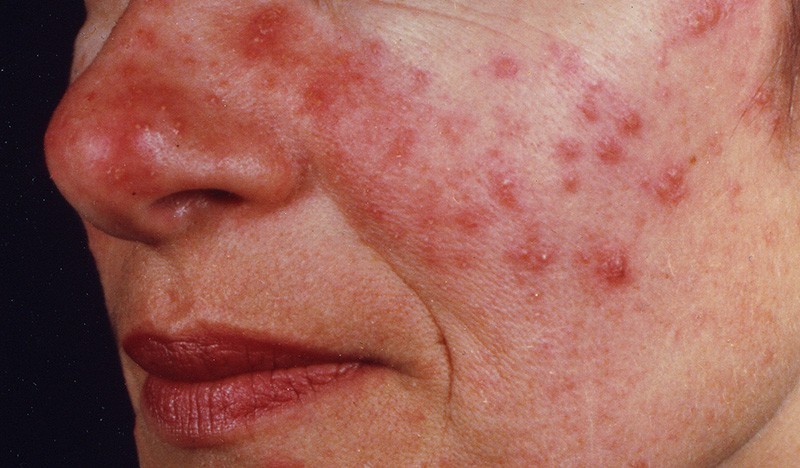 While acne and the bumps and pimples of subtype 2 (papulopustular) rosacea may seem similar at first glance, other signs and symptoms make it clear just how different these conditions are.
A study published in the Pakistani Journal of Medical Science found that papulopustular rosacea patients were more than three times more likely to have background redness, burning and itching than acne sufferers. In addition, more than half the acne patients in the study had blackheads, while the rosacea patients had none at all.
Another major distinguishing factor: dry skin. The researchers examined three indicators of skin barrier function — water content in the stratum corneum, the outermost layer of the skin; skin surface lipid level, the natural oils that help protect the skin and retain moisture; and trans-epidermal water loss. Compared to healthy skin, the average stratum corneum water content and skin surface lipid level were higher in acne patients and lower in rosacea patients, while trans-epidermal water loss was higher in rosacea patients and lower in acne patients.
The researchers noted that these results suggest that the skin barrier function in rosacea may be impaired, and recommended that moisturizers be used to help soothe and repair dry, itchy skin.
Reference: Zhou M, Xie H, Cheng L, Li J. Clinical characteristics and epidermal barrier function of papulopustular rosacea: a comparison study with acne vulgaris. Pak J Med Sci 2016;32(6):1344-1348.