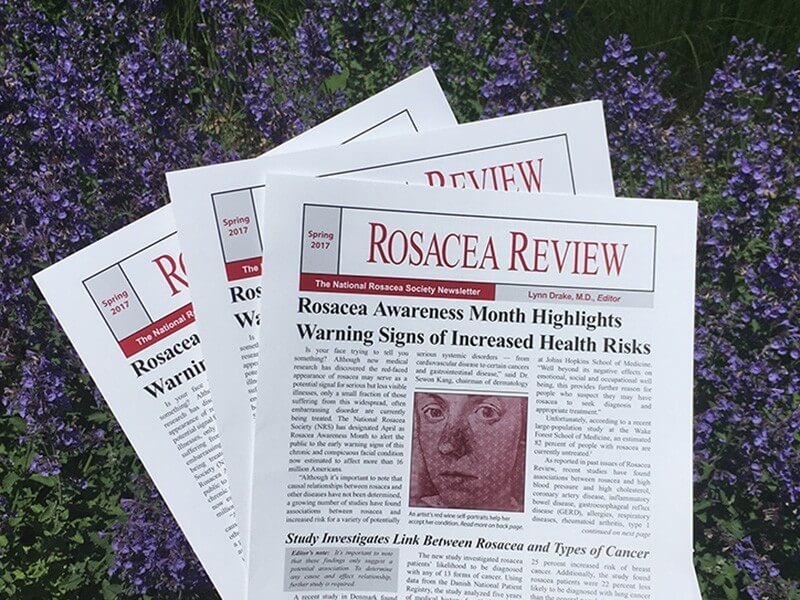 The latest issue of Rosacea Review is now available online. Read about Rosacea Awareness Month, which focused on the growing number of recent studies finding associations between rosacea and a range of systemic diseases. The issue also includes a report on one such study that found rosacea patients had an increased risk of certain cancers, but a decreased risk of lung cancer.
Our coverage of the 2017 American Academy of Dermatology Annual Meeting includes a discussion on the effectiveness of medical treatments for rosacea and the outside factors that might affect the success of treatment, and a presentation on the role of white blood cells in rosacea's inflammation. In addition, note our shaving tips for all the male rosacea sufferers out there, learn the inspirational story and artwork of rosacea patient and artist Amelia Fais Harnas, and don't forget to take our survey on the timing of flare-ups.
Consider becoming a member of the NRS, or renewing NRS member today! Your donation will be used to the help fund the Society's important medical research grants program.