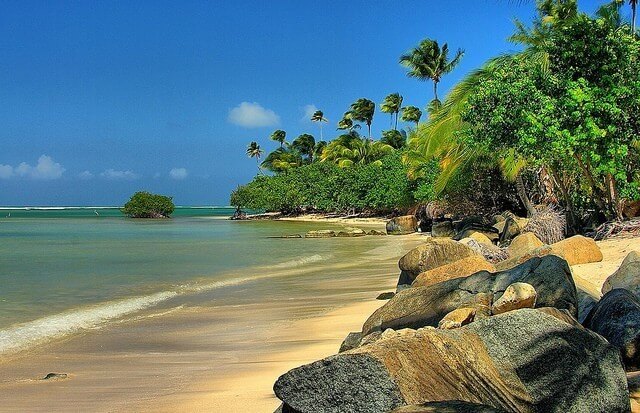 Saving endangered native species from extinction demands hard work and exposure to the elements – and was made all the harder for 29-year-old biologist Cielo Figuerola because of her rosacea.
"I live on the Caribbean island of Puerto Rico, a very sunny and warm tropical paradise," Cielo says. "I spend a lot of time outdoors, usually under the sun and salt water, hiking around everywhere." 
In addition to environmental triggers, she frequently endures the stress of long hours of complex planning and strenuous activity. Combine all that with the workload of completing a PhD in ecology and evolution, and it's quite a challenge for her to keep her rosacea symptoms in check.
Though she suspected she had rosacea for years, she was officially diagnosed in 2014, as the sun and stress would cause her cheeks to become red along with occasional bumps and pimples. After two years of trying a variety of products to bring her complexion under control, Cielo saw a dermatologist, who suggested treatment with a pulsed dye laser. After two laser sessions, along with a daily topical medication and a gentle skin care routine, her condition has improved significantly.
As further measures to help maintain remission, she also takes great care to minimize sun exposure, including wearing long-sleeved shirts and hats when she's working in the field and remembering to apply and reapply sunscreen.
"For several years I thought there was no light at the end of the tunnel with this condition, and that I would have to live with aggravated rosacea the rest of my life," she said. "It was very frustrating and people were always noticing the bumps and redness on my face. Now it's almost as if I didn't have anything – and it's just incredible!"
Photo courtesy of Ron Reiring.