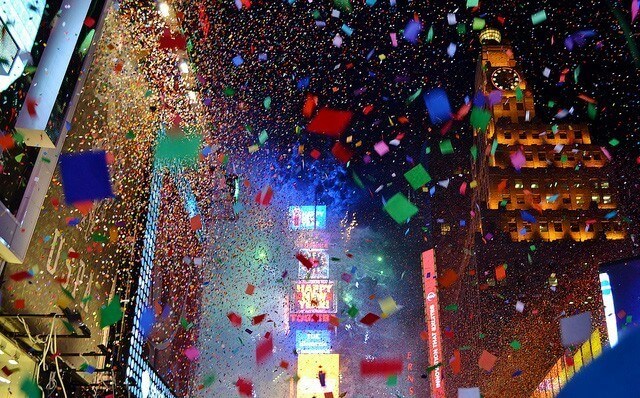 Presents are unwrapped. Cookies have been eaten. Stores are quiet and empty. But the holidays are not quite over yet: New Year's Eve is just days away. Whether you're getting dressed up and going to an all-night party, hosting a family get-together or having a low-key evening, New Year's Eve is an inconvenient time for a rosacea flare-up. Here are a few ideas for avoiding common rosacea tripwires. 
Avoid stress: Don't leave your holiday plans to the last minute. If you're hosting a party, make sure you've bought and prepared everything ahead of time. If you're meeting up with family or friends, make sure there's a time set and everyone's on the same page. Try to choose an activity where you know you'll be at ease and will be able to enjoy yourself. Most of all, relax and let life come to you. Emotional stress is a leading trigger for flare-ups and while some stressful moments are unavoidable, this special night doesn't have to be one of them.
Dress for comfort: If you're going to be socializing until midnight, be sure to select clothes that you're comfortable wearing for many hours. Several hours of eating and drinking can make tight-fitting clothes painfully snug. Keep in mind you might be standing for a long time, too, so wear practical shoes. Crowded spaces can go from cozy to stuffy very quickly. Dress in layers so you can easily shed items if the room gets too hot. 
Avoid dicey dishes: If you're attending a party and bringing a treat to share, make sure it's something you can enjoy without risk of flaring up. Don't feel the need to try every new dish you see, especially if you don't know the ingredients. Stick to the safe items and avoid your trigger foods, such as hot spices. Even though New Year's is a special occasion, it doesn't mean you should break the lifestyle habits you've developed to reduce symptoms. Rosacea doesn't take a holiday. 
Lose the booze: If alcohol triggers your rosacea symptoms, think about cutting back or simply cutting it out entirely this holiday. If you're drinking wine, simply add a little ginger ale or other fizzy nonalcoholic beverage and a lot of ice. Sip slowly and you're reducing your alcohol intake substantially. Consider making a fun non-alcoholic punch to share with others, and serve alcohol on the side for those who wish to partake. Try putting frozen fruit or a twist of lemon or lime in a glass of club soda. It's a nice alternative to champagne while toasting. Here are more rosacea-friendly drink ideas.