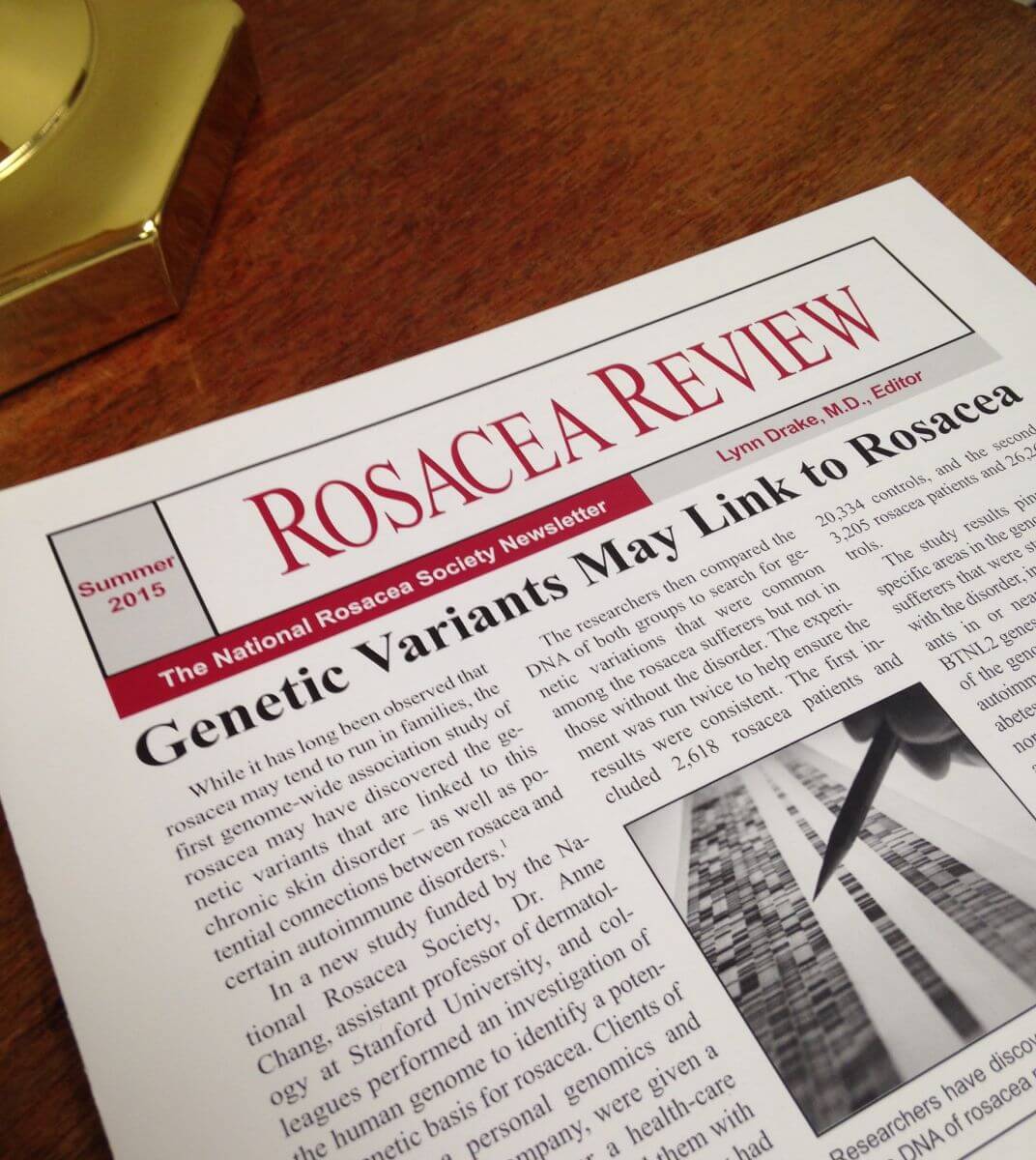 The newest issue of Rosacea Review is now online, and it's all about advances in medical research funded by the Society's Research Grants Program.
It has long been believed that heredity may play a role in rosacea, and researchers at Stanford University have now discovered genetic variants linked to the condition, as well as potential connections to certain autoimmune disorders. Read more.
As the summer sun continues to beat down, the signs and symptoms of a condition known as telangiectatic photoaging, or sun damage, can be mistaken for subtype 1 rosacea. Though they might look similar, the two disorders may require different treatment. Now a new study has documented for the first time the clinical differences between the two to help aid in proper diagnosis. Read more.
Earlier NRS-funded studies found that rosacea symptoms were worsened by the production of a specific peptide (CAMP) that responded to stress to skin cells caused by ultraviolet radiation, heat or other rosacea triggers. CAMP speeds the body's physical repair, however, so it couldn't be blocked. In a subsequent follow-up study, the researchers located two lipid types involved in this cascade of events that could be the key to blocking the inflammatory response while retaining the peptides' benefits. Read more.
Continued research into Demodex mites, a microorganism that is part of the human microbiome, is increasingly providing researchers with more information about its potential impact on rosacea. Experts recently met to discuss the clinical implications of Demodex in rosacea care. Read more.
Plus, avoiding triggers is an essential part of rosacea management but can also be the hardest. In our tips section, we offer a roundup of easy ways to help identify and track your individual triggers. Read more.
The NRS Research Grants Program is funded by donations from individuals. To donate, click here.