Woman Successfully Tames 'Incurable' Condition
Posted: 11/10/2014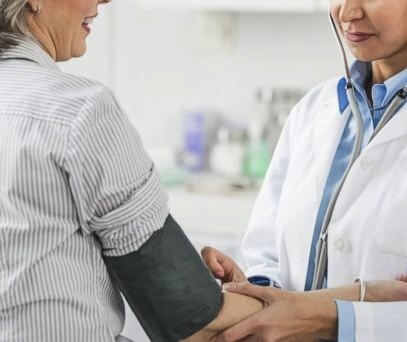 Eleanor Moore had never heard of rosacea before she was diagnosed 11 years ago, and she was stunned when, reading the information included with the topical therapy her doctor prescribed, she learned that rosacea is an incurable condition. But, as she has discovered in the intervening years, incurable does not mean unmanageable.
The 69-year-old retired data center manager and photography business owner from Fair Oaks, Calif., was diagnosed with subtype 2 (papulopustular) rosacea in 2003 after complaining to her dermatologist about the bumps on her face. Three years later, her consistently red and watery eyes then led to an additional diagnosis of ocular rosacea.
Eleanor managed her rosacea fairly well for the first few years, as her dermatologist added oral therapy and her eye doctor instructed her to apply daily warm compresses followed by over-the-counter eyelid cleansing tissues. But over time, her facial burning became worse and worse.
"My cousin recommended a skin-care specialist that a friend of hers uses for her rosacea," Eleanor said. "I started regularly scheduled facials at the same place, and within a few weeks the burning started to subside."
Within six months, all signs of her rosacea had receded. Eleanor now receives monthly clay-and-water facials but also maintains a strict morning and night skin-care routine with rosacea-friendly products, including some of the natural products used in her facials such as Indian-clay soap and a chamomile tea toner.  
Eleanor said some of the most common rosacea triggers, such as spicy food and red wine, don't bother her, and with red hair and a fair, freckled complexion, she learned to stay out of the sun long ago and to use sunscreen daily. Stress can be a trigger, particularly with age and when health becomes an issue, but Eleanor said she tries to cope with stressful situations as positively as she can.
With her clear skin now, Eleanor said compliments have replaced any questions she once received about her complexion. But she isn't shy about bringing up the topic of rosacea if she sees a friend who may have signs of the disorder. 
The best advice Eleanor has to offer: "Work with your doctor, but in addition explore skin-care experts who specialize in rosacea care."
Contact Us
Phone:

1-888-NO-BLUSH

Email:
National Rosacea Society
196 James St.
Barrington, IL 60010
Our Mission
The National Rosacea Society is a 501(c)(3) nonprofit organization whose mission is to improve the lives of people with rosacea by raising awareness, providing public health information and supporting medical research on this widespread but little-known disorder. The information the Society provides should not be considered medical advice, nor is it intended to replace
consultation with a qualified physician. The Society does not evaluate, endorse or recommend any particular medications, products, equipment or treatments. Rosacea may vary substantially from one patient to another, and treatment must be tailored by a physician for each individual case. For more information, visit About Us.