The Physical Pain of Rosacea – What You Don't See
Posted: 05/29/2014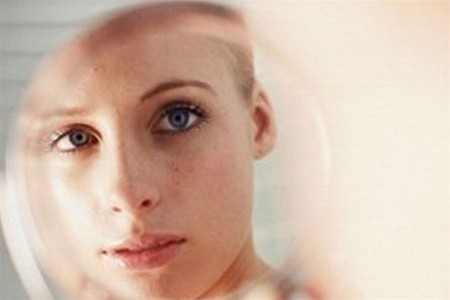 While facial redness, bumps or pimples may be the most common signs of rosacea, what you can't see may be just as debilitating -- and important to discuss with your physician. 
In a recent survey conducted by the NRS, nearly 93 percent of 1,709 rosacea patients said they had experienced physical discomfort as a result of the disorder, with burning and stinging the most commonly cited pain sensations. Among the other physical discomforts experienced by the survey participants were tightness, cited by 45 percent; swelling, named by 44 percent; tenderness, mentioned by 41 percent; tingling, 32 percent; prickling, 25 percent; and headache, 19 percent.
And the disorder doesn't just stop at visible signs and physical discomfort. The emotional and social impact on the lives of rosacea sufferers can turn what others may consider a simple vanity issue into something that is far more disruptive. 
"The physical pain of rosacea is often overshadowed by the changes in appearance and the emotional impact of the condition, but all aspects deserve to be addressed," said Dr. Julie Harper, clinical associate professor of dermatology at the University of Alabama-Birmingham.
Fortunately, while rosacea has no cure, a range of medical treatments are now available for its various signs and symptoms, and nearly 70 percent of the survey respondents reported that successful medical therapy reduced their physical discomfort.
In addition to medical help, following are some tips to help avoid or manage the pain associated with this chronic condition:
Maintain a gentle skin care regimen that protects the condition of your skin.  Avoid hot or cold water, and blot -- don't rub -- your face dry.
Avoid skin care and cosmetic products that cause or increase facial irritation. Check the labels for harsh ingredients that may irritate your individual case, such as alcohol, witch hazel, fragrance, menthol, peppermint and eucalyptus oil.
Keep a cooling mask or ice pack nearby to help alleviate stinging and burning.
Identify individual triggers to prevent flare-ups and subsequent pain. Studies have found that patients with subtype 2 rosacea may have a low heat pain threshold. Minimizing the exposure to sun, hot weather and overheating may help manage this sensitivity.
Stick to your medical therapy. Clinical studies have shown that long-term use of medical therapy dramatically aids in maintaining remission of symptoms.
And remember, physical pain is a symptom your doctor can't see, so be sure to share all of your symptoms with your dermatologist in order to receive appropriate care.
Contact Us
Phone:

1-888-NO-BLUSH

Email:
National Rosacea Society
196 James St.
Barrington, IL 60010
Our Mission
The National Rosacea Society is a 501(c)(3) nonprofit organization whose mission is to improve the lives of people with rosacea by raising awareness, providing public health information and supporting medical research on this widespread but little-known disorder. The information the Society provides should not be considered medical advice, nor is it intended to replace
consultation with a qualified physician. The Society does not evaluate, endorse or recommend any particular medications, products, equipment or treatments. Rosacea may vary substantially from one patient to another, and treatment must be tailored by a physician for each individual case. For more information, visit About Us.