New Approaches Can Improve Skin Care
Posted: 09/24/2013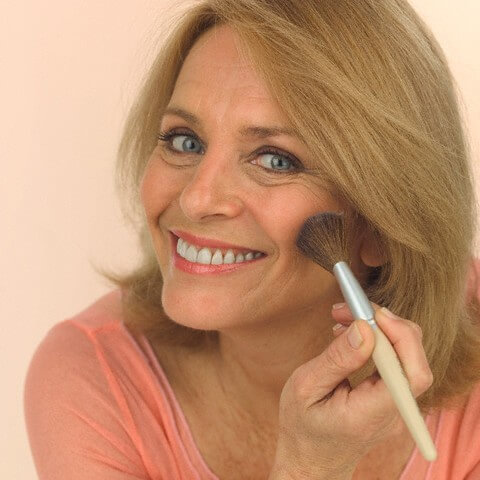 New developments in skin care and cosmetics may increase the comfort of rosacea patients while laying a foundation for managing the condition as well as improving appearance, according to a presentation at the American Academy of Dermatology summer meeting. 
Dr. Diane Berson, associate clinical professor of dermatology at Cornell University, said that recent research has found, contrary to popular belief, "you can actually use a thin layer of moisturizer first, underneath your topical medication, and it won't compromise the efficacy of that medication."  She emphasized that all skin types can benefit from daily moisturizer use, adding that moisturizers containing ceramides, substances that improve skin-barrier function, are good choices for rosacea patients.
Dr. Berson recommended washing with a gentle, non-soap cleanser and rinsing thoroughly prior to moisturizing.  For best results, let the moisturizer dry before applying medication, she said.
She also noted that sunscreen, always a critical component of rosacea skin care, now comes in formulations that may be more suitable for rosacea sufferers. 
"Those who have red, inflamed skin from rosacea are going to do better with inorganic, physical sun-blocking agents such as zinc oxide and titanium oxide," Dr. Berson said.  Whereas years ago this sort of sun block was thick and opaque, she pointed out that newer products have micro-fine particles that are smooth and light — making them non-greasy and cosmetically acceptable. 
She further noted that new trends in the cosmetics industry may be fortuitous for rosacea patients as mineral makeup, the fastest-growing sector, can help to camouflage redness while also preventing irritation to sensitive skin.  Dr. Berson recommended mineral makeup formulations containing silica and talc, which diminish the appearance of pores and fine lines on the face while also blocking UV rays.  They also absorb oil, giving the skin a matte finish that looks great on camera, she said.
"Having a matte complexion is in," she said.  "If you read any of the women's magazines, this is what's in now — partially because of the Internet.  People are Skyping, they're online, and they don't want to look shiny and oily."   
Dr. Berson recommended applying cosmetics with brushes rather than sponges.  In addition to being easier to clean and less likely to harbor bacteria, she said brushes will lightly apply makeup and avoid traumatizing the skin. 
She also advised patients to look for multipurpose skin-care products, such as foundation that contains sunscreen, to reduce the number of substances being used on the skin.
 "The role of skin care cannot be underestimated in the treatment of rosacea," Dr. Berson said.  "It's important for patients to discuss their skin-care routine with their dermatologist to ensure they are using the best products for their skin condition and also maintaining good skin-care habits."
Contact Us
Phone:

1-888-NO-BLUSH

Email:
National Rosacea Society
196 James St.
Barrington, IL 60010
Our Mission
The National Rosacea Society is a 501(c)(3) nonprofit organization whose mission is to improve the lives of people with rosacea by raising awareness, providing public health information and supporting medical research on this widespread but little-known disorder. The information the Society provides should not be considered medical advice, nor is it intended to replace
consultation with a qualified physician. The Society does not evaluate, endorse or recommend any particular medications, products, equipment or treatments. Rosacea may vary substantially from one patient to another, and treatment must be tailored by a physician for each individual case. For more information, visit About Us.