Coping With Rosacea
Lifestyle Management for Rosacea Patients
Download a free PDF or read it online: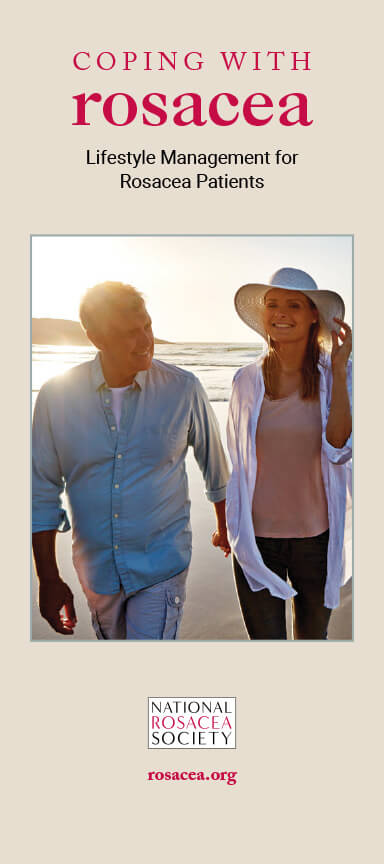 This booklet is made possible by an educational grant from Cutanea Life Sciences, a specialty pharmaceutical company whose mission is to develop and supply innovative technologies to treat disorders of the skin and subcutaneous tissue, including rosacea. As part of its commitment to improving the lives of those who suffer from this widespread disorder, Cutanea supports the National Rosacea Society's efforts to raise awareness and provide education on rosacea. Learn more about the company at cutanea.com.
Contact Us
Phone:

1-888-NO-BLUSH

Email:
National Rosacea Society
196 James St.
Barrington, IL 60010
Our Mission
The National Rosacea Society is a 501(c)(3) nonprofit organization whose mission is to improve the lives of people with rosacea by raising awareness, providing public health information and supporting medical research on this widespread but little-known disorder. The information the Society provides should not be considered medical advice, nor is it intended to replace
consultation with a qualified physician. The Society does not evaluate, endorse or recommend any particular medications, products, equipment or treatments. Rosacea may vary substantially from one patient to another, and treatment must be tailored by a physician for each individual case. For more information, visit About Us.