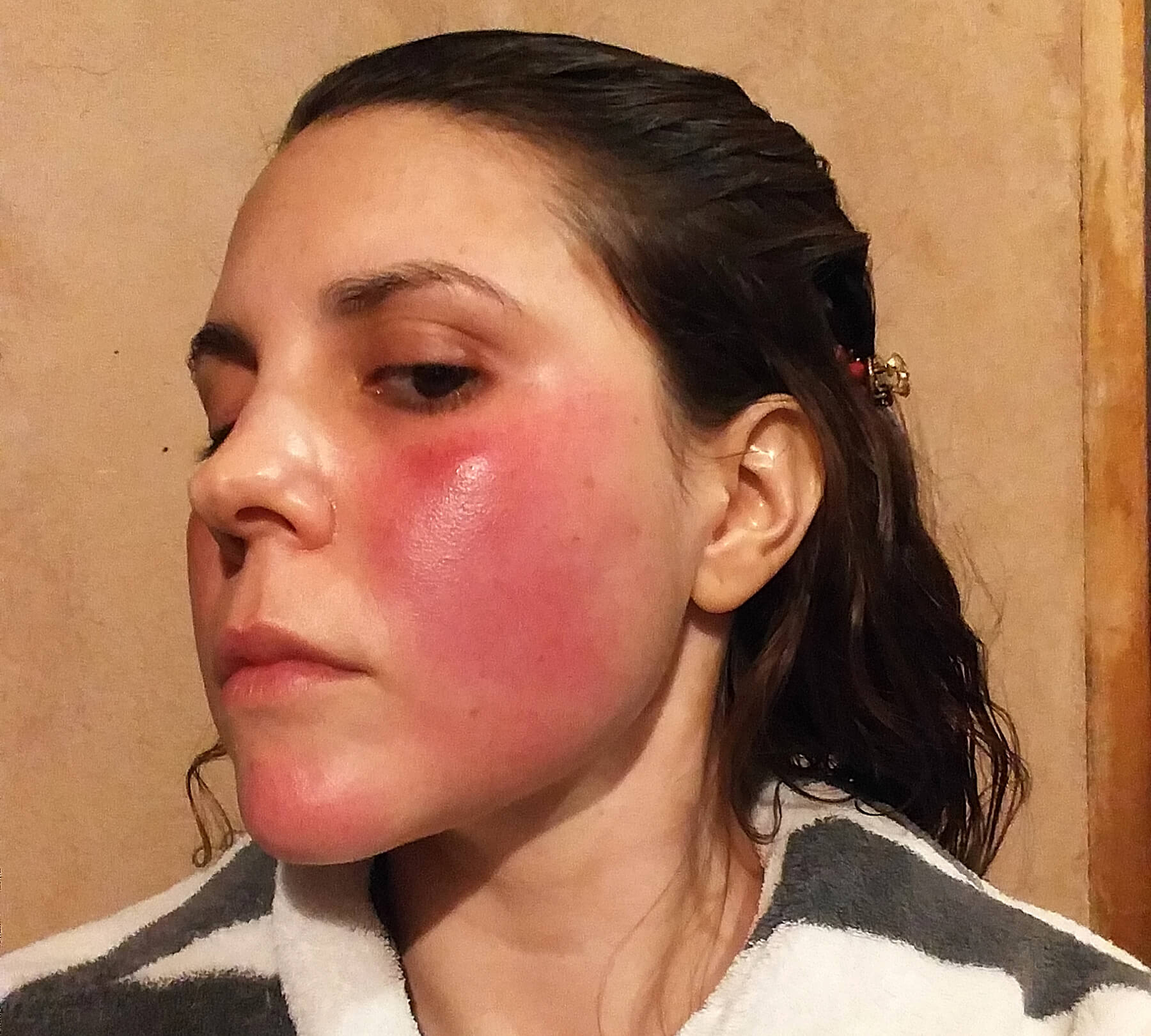 Most clinical practice guidelines for rosacea identify the primary objective as clearing the visible signs of rosacea, and unseen symptoms such as burning and stinging are not always addressed, although they continue to add to patients' burden of disease and lower quality of life, according to a review of the studies on burning and/or stinging in individuals with rosacea recently published in the European journal Acta Dermato-Venereologica.1
"Physicians often overestimate the visible signs of rosacea, while underestimating and overlooking the [nonvisible] symptom experience for patients," Dr. Martin Schaller, professor of dermatology at the University of Tübingen in Germany, and colleagues wrote. They noted that a survey found that physicians were 30% more likely to investigate nonvisible symptoms in new patients with psoriasis rather than rosacea, and few doctors targeted burning and stinging when evaluating or treating cases of rosacea. While further research is needed to correctly assess the severity of these symptoms, they noted some treatment options may reduce burning and stinging, and evidence suggests that appropriate skin care may also help manage skin barrier dysfunction and relieve symptoms.
Burning and stinging were common throughout all types of rosacea, they said, citing studies in which at least 85% of individuals with papulopustular symptoms (bumps and pimples), 38% to 53% of those with ocular rosacea, and almost 14% of individuals with erythematotelangiectatic signs (persistent facial redness and visible blood vessels) reported burning or stinging as bothersome symptoms.
The authors said researchers have described a number of possible pathways for these symptoms. Neurovascular dysregulation and an altered immune response are both thought to be key elements involved in the development of the burning and stinging response, they noted. Patients with rosacea may have an increased density of transient receptor potential channels, a type of ion channel on cells that are involved in sensory reception, and activation can lead to experiences of flushing and burning pain.
The presence of Demodex mites on the face, known to be higher in rosacea patients than in people with healthy skin, may also play a role via a stimulated immune response and/or cutaneous skin barrier damage leading to hypersensitivity. In addition, an impaired epidermal barrier may reduce skin resistance to irritants and allergens, they added, and may contribute to the signs and symptoms of rosacea.
Some rosacea treatments themselves can cause burning and/or stinging, further adding to the burden on patients. The authors noted that in a recent survey of patients with at least moderate disease, 42% reported that itching or burning was a reason for not complying with their treatment, and burning and stinging are reported as adverse reactions for some therapies.
Alternately, they said research shows topical ivermectin significantly decreased burning and stinging sensations in most subjects, either taken alone or with oral subantibiotic-dose doxycycline. In one study where more than 85% of patients initially reported burning and stinging, most experienced a reduction in symptoms after treatment, with 74% in both treatment groups being symptom-free after 12 weeks.
They noted that while further investigation is needed to improve understanding of how to reduce the impact of burning and stinging, some treatment options have been found to help, and adding appropriate skin care to improve skin barrier function may also be an important part of rosacea management.
Reference:
1. Schaller M, Dirschka T, Lonne-Rahm SB, et al. The importance of assessing burning and stinging when managing rosacea: a review. Acta Derm Venereol 2021 Oct 31;101(10):adv00584. doi: 10.2340/actadv.v101.356. PMID: 34643244.