Sponsored post
The following announcement is sponsored by Colorescience, Inc.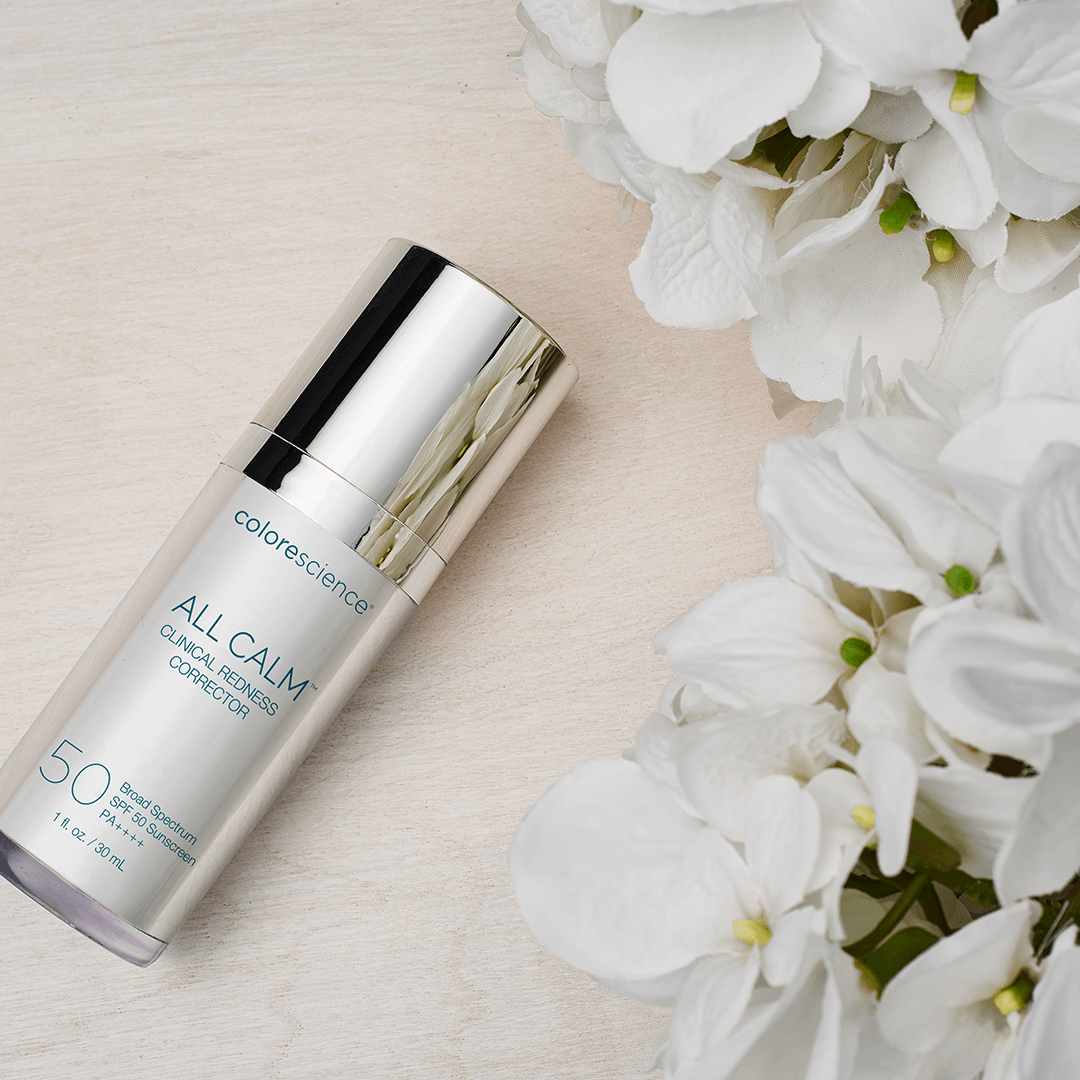 As many of you already know, 1 in 20 Americans suffer from Rosacea and 51% of those with severe symptoms have reported missing work due to their symptoms. We're excited to announce that Colorescience is now offering a targeted solution created specifically for those suffering from rosacea and redness. Introducing Colorescience All Calm™ Clinical Redness Corrector SPF 50, a 3-in-1 product that immediately corrects, protects and provides ongoing relief from sensitivity and the appearance of redness. Already an O Magazine Fall Beauty O-Ward winner for "Best Day Cream for Sensitive Skin," All Calm™ Clinical Redness Corrector SPF 50 is your calming solution. "When your skin needs to chill out, give it a calming dose of this lightly tinted formula, which contains green undertones to neutralize redness and mineral sunscreen to help prevent further inflammation." – O, The Oprah Magazine's Fall Beauty O-Wards
As a first-of-its-kind product, All Calm addresses the symptoms of rosacea in not just one, but three ways.
1 – Immediate Color Correction
As most rosacea sufferers know, traditional redness color correctors are bright green and can make your skin appear sickly. Colorescience took great consideration to perfect a shade with subtle green undertones to reduce the appearance of redness without feeling like you're applying camo face paint. This ideal color correcting shade neutralizes and balances redness, creating an evenly toned complexion that's primed for your favorite Colorescience foundations.
2 – Chemical-free SPF 50 Protection
Just like their bestselling Brush-on Sunscreen SPF 50, All Calm includes only chemical-free UVA/UVB sun protection. With sun exposure being the number one trigger for rosacea, this addition is a must. The physical active ingredients, Titanium Dioxide and Zinc Oxide, are gentle enough for sensitive skin and won't cause irritation. You can apply All Calm in the morning and then reapply their mineral powder sunscreen every two hours to keep your skin protected throughout the day.
3 – Ongoing Relief from Sensitivity and Redness
More than just a redness color corrector, All Calm addresses the ongoing physical symptoms of rosacea including itching, stinging and burning. Their patent pending BioSolace™ complex helps soothe and calm skin, providing ongoing relief from sensitivity and the appearance of redness.
"It's such a great feeling to see a smiling rosacea patient after they have tried All Calm™ for the first time. It addresses and covers redness, acts as a moisturizing color corrector and sunscreen all in one." says Dr. Shari Topper, Board Certified Dermatologist and a key Colorescience® physician partner.
*Order All Calm Clinical Redness Corrector SPF 50 now and receive a FREE Sunforgettable® Mini Brush-on Sunscreen SPF 50 with coupon code NRSmember (applied automatically if you purchase via the links on this blog).