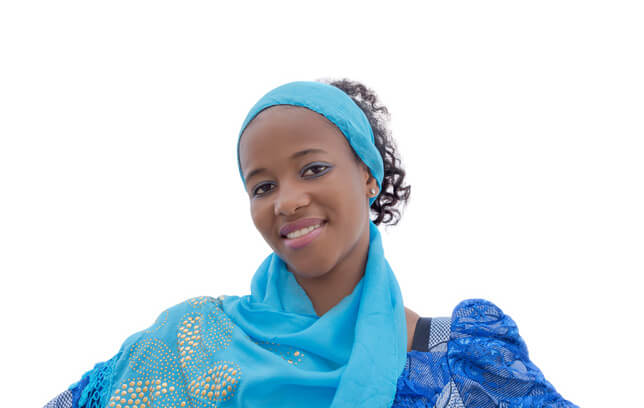 Because rosacea may be overlooked in darker skin, a recent study in South Africa attempted to determine the disorder's prevalence in the darkest skin types and document its signs and symptoms in black patients.
Drs. Nicoza Dlova and Anisa Mosam of the Nelson R. Mandela School of Medicine at the University of Kwazulu-Natal in South Africa conducted the small study, retrospectively reviewing diagnoses of 6,700 patients with Fitzgerald skin types V or VI (the darkest types in this standardized scale of skin color) in a Durban medical clinic over an eight year period. They found 15 patients had a diagnosis of rosacea, or 0.2 percent.
Among those diagnosed with rosacea, six patients with type V skin had erythema (redness), telangiectasia (visible blood vessels) and erythematous papules (red bumps), and nine patients with type VI skin had skin-colored papules. Researchers noted that redness and visible blood vessels may be more difficult to diagnose in richly pigmented skin because of high melanin content. They suggested that this might increase the potential for the under-reporting of rosacea in patients with dark skin. 
Five of the patients had previously used topical steroids to lighten their skin, and all of these patients exhibited redness and visible blood vessels. No patients reported flushing, and only one patient out of the 15 diagnosed experienced ocular symptoms. Ten of the 15 patients had consented to a skin biopsy, and all of these patients showed signs of granulomatous rosacea, a variant characterized by hard yellow, brown or red papules or nodules.
The researchers noted that rosacea may be significantly under-diagnosed in black patients because its symptoms are disguised by dark pigmentation in the skin. They recommended clinicians consider rosacea when examining black patients with facial papules. Because such a high percentage of the 15 patients diagnosed with rosacea also had HIV, they also suggested that the potential for an association between rosacea and HIV infection should be investigated. 
Reference:
Dlova NC, Mosam A. Rosacea in black South Africans with skin phototypes V and VI. Clin Exp Dermatol 2017 Aug;42(6):670-673. doi: 10.1111/ced.13177. Published online June 22, 2017.