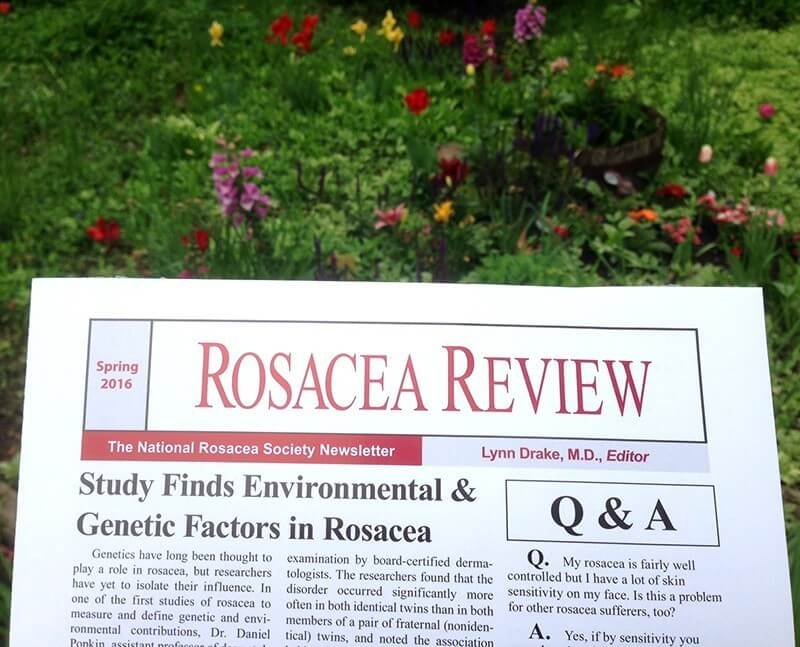 The latest issue of Rosacea Review is now online, featuring a new study that finds genetics and environmental factors may equally contribute to rosacea. In other research news, medical scientists have identified a family of molecules that may play an important role in the development of rosacea; computers may someday be used to assess facial redness; and a new theory suggests that rosacea may be the result of a genetic adaptation that originated in people who lived in the colder climates of northern Europe.
Though it may come as no surprise, an NRS survey found that rosacea patients pay close attention to ingredient labels when it comes to skin-care products. We advise rosacea sufferers to be similarly attentive to the ingredients in their food and beverages in our tips section, and check out the Q&A column for answers to questions about skin sensitivity and the use of ice cubes. 
Read the full online issue here. If you haven't already, take our newest survey on comorbidity – the occurrence of other diseases with rosacea. Results will appear in a future Rosacea Review.
Renew Membership or Become a Donor: Help win the fight against rosacea by renewing or starting your membership today. Your donation will be used to the help fund the Society's important medical research grants program.