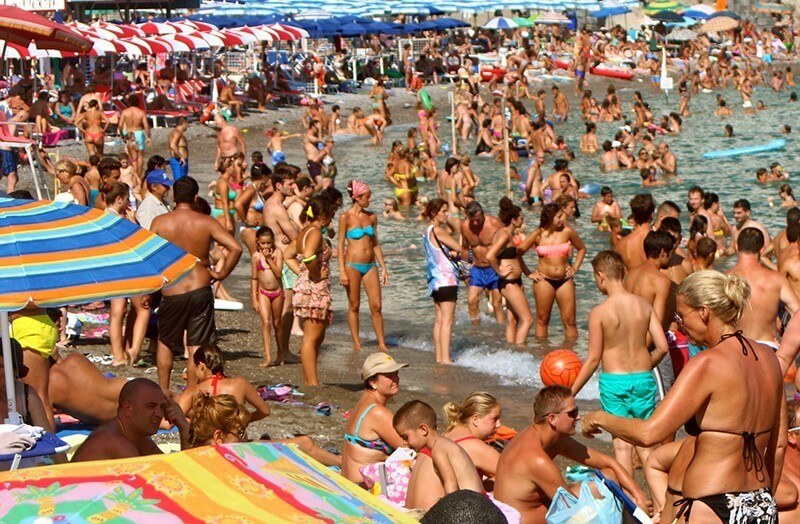 Going to the beach is a beloved tradition for many individuals and families, and it can be an opportunity to connect with friends and relax. But for many rosacea sufferers, the word "beach" may carry another connotation more synonymous with "flare-up." Water and light-colored sand reflect sunlight, making it easier for skin to burn. Sand is composed of mineral particles so hard and sharp they can grind rocks and wood when rubbed against it ‒ skin is no match for its abrasive power. Wind can be stronger at the beach, and any saltwater can sting sensitive skin. When it comes to rosacea, these factors are a recipe for a red, inflamed face.
How can you visit the beach without triggering a flare-up? Check out tips to danger-proof a trip to the beach for your sensitive face.
Soak up sunblock: Apply sunscreen to your face before you leave the house, then reapply every couple hours or after each dip in the water. Choose a "broad spectrum" variety which will protect from UVA and UVB rays with an SPF of at least 30.

Wear a hat: Floppy sun hats and sporty ball caps may make a fashion statement, but they're also a practical necessity when spending a day outside exposed to bright sunlight.

Shades are a must: Sunglasses are a great idea for everyone visiting the beach, but they're non-negotiable for people with ocular rosacea. Pick a pair that protects against 100 percent of UVA and UVB rays.

Take your medicine: Long-term therapy may be the most important preventive measure.

Don't be touchy: Avoid touching your face if you swim. Wet, sandy hands are likely to aggravate sensitive skin.

Hide away under an umbrella: Try to not to fall asleep exposed to sun. Find a shady spot with a breeze to keep cool or use a beach umbrella to create your own oasis.

Take it easy: The beach is a great place to unwind. Don't stress about planning and taking care of family members because it can ruin your trip and put a strain your skin. When you're at the beach, take it easy and put a limit on strenuous physical activities like volleyball, running with children and even digging in sand.