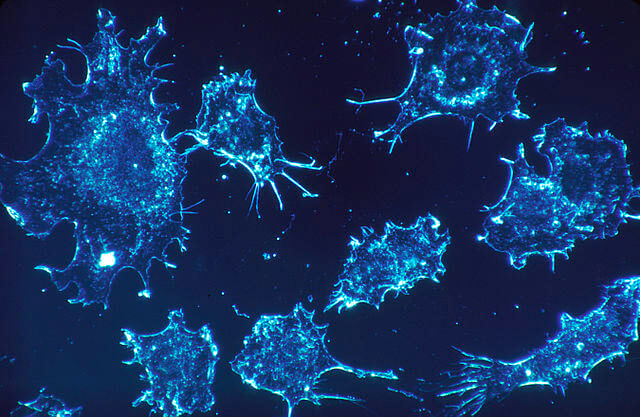 A recent analysis of a long-term health study of female nurses in the U.S. suggested there may be a potential link between rosacea and both thyroid cancer and the skin cancer basal cell carcinoma, according to a recent report by Dr. Wen-Qing Li and colleagues in the British Journal of Cancer. 
The investigators found the association based on an analysis of the Nurses' Health Study II, an ongoing health monitoring effort begun in 1989 when more than 116,000 nurses aged 25-42 years old completed a baseline questionnaire on medical history and lifestyle practices. Since then, the participants have received a questionnaire biennially, and the response rate has exceeded 90 percent, the researchers noted.
Of the 116,000 women participating in the study, more than 6,000 reported that they had been diagnosed with rosacea. Thyroid cancer was the only internal cancer tracked by the study for which the risk was significantly higher in rosacea patients, according to Dr. Li and his team. They noted that those with rosacea were 1.59 times more likely to have thyroid cancer than those without the skin disorder. The researchers excluded individuals who had cancer at the start of the study, and included only confirmed cases of cancer in the analysis.
The investigators noted that thyroid cancer is the most common endocrine malignancy, and that ionizing radiation – potentially used in skin radiotherapy – is a well-established risk factor. They pointed out that the immune system and inflammatory response functions may play critical roles in the development of both thyroid cancer and rosacea, and may provide a potential insight into the nature of the correlation.
Among skin cancers, basal cell carcinoma (BCC) was the only one significantly associated with rosacea, with rosacea patients 1.5 times more likely to have the skin cancer than those without rosacea. The investigators said that it was worth noting that individuals with rosacea in the study tended to have a higher ultraviolet light exposure at early ages, which might result in an elevated risk of BCC.
The researchers suggested that further studies are warranted to explore the underlying mechanisms for the potential link between cancer and rosacea, as well as to replicate the findings in other populations.
Reference:
Li W-Q, Zang M, Danby FW, Han J, Qureshi AA. Personal history of rosacea and risk of incident cancer among women in the US. Br J Cancer 2015 113:520-523.
Photo credit: Dr. Cecil Fox/National Cancer Institute