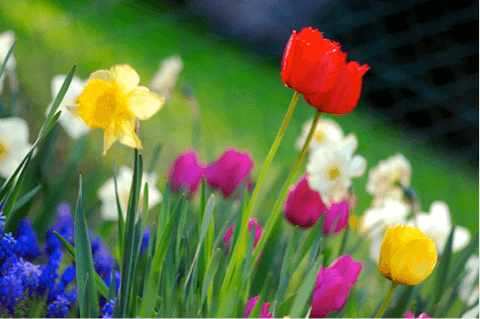 This winter was unusually hard for much of the country, and just when the seasonal triggers of severe weather are lifting, spring is here to deliver its own host of triggers for rosacea flare-ups.
Sometimes referred to as "rosacea season," spring brings increased sun, wind exposure, temperature changes, outdoor activity and seasonal allergies that can conspire as tripwires for various rosacea patients, sending many to the dermatologist office in search of relief.
If your rosacea is particularly sensitive this time of the year, employ the rosacea spring "toolkit" -- medical therapy, proper sun protection and lifestyle management --- to keep rosacea season at bay.
Medical Therapy Compliance
Sticking with your prescribed medical therapy goes a long way toward helping protect against potential flare-ups. If you haven't visited a dermatologist in awhile, now may be a good time as new treatment may be appropriate.
Proper Sun Protection
Soaking up much needed sun may be tempting after being holed up inside during the winter, but sun exposure is one of the most common causes of flare-ups reported by patients. Therefore, it is important to always wear sunscreen rated SPF 30 or higher that blocks both UVA and UVB rays. If sunscreen irritates your skin, try a pediatric formulation or one for sensitive skin. You can also wear a large-brimmed hat to shield your face.
Lifestyle Management
Surveys have found that allergies, colds and fever cause flare-ups in many rosacea patients. Since spring is known for bringing in seasonal colds and allergies, maintain a healthy lifestyle and seek medical attention when needed.
The newfound warm weather and reprieve may inspire you to hit the pavement for your workouts. Take extra precautions when exercising outside and avoid any high-intensity workouts, as some have reported intense exertion triggers flare-ups. Instead, try low-intensity exercise routines at shorter but more frequent intervals. Keep a cold bottle of water handy to help stay cool.
These are only some of the triggers that may cause rosacea flare-ups, and many other factors may aggravate your individual case. If you are having trouble identifying your particular triggers, use our convenient Patient Diary to help track and avoid lifestyle and environmental factors that affect your individual condition.