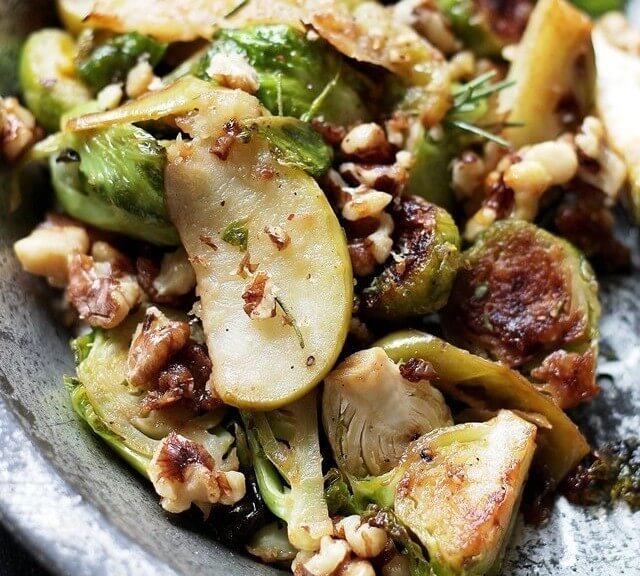 Although holiday party or dinner fare may vary from family to family, there are certain favorites that could be problematic for those with rosacea. You can help guard against flare-ups this holiday season with these and other creative recipe substitutions.
Appetizers
Cheese, smoked meats and pickled vegetables are popular starters on many a holiday table, but all have been reported as flare-up triggers by some rosacea sufferers. If any of these affect your condition, substitute a dip, such as garlic and walnut dip, cauliflower hummus or this festive roasted beet dip (minus the chilis). Serve in glass or bread bowls and fill the platter with colorful vegetables and crostinis for dipping.
Sides
Salads are a great way to feed a crowd, but three ingredients found in many salads -- spinach, tomato and dried fruit, such as cranberries -- have been known to cause flare-ups in some patients. Try a take on a warm winter salad using seasonal ingredients like this Brussels sprout salad with apples and candied walnuts (pictured); your guests will have something new to try and you can eat worry-free. 
Desserts
What is a traditional American holiday without an array of desserts? Although sweet, many desserts have hidden triggers in them, like dairy and chocolate. For a variation on something different this year without sacrificing your sweet tooth, try this rustic Pear Tart.
Drinks
For many, the holidays aren't the same without eggnog or mulled cider. But beware, heated beverages are one of the most common rosacea triggers. Be sure to let your hot drink cool for a while before sipping. If alcohol is a trigger for you, get creative with rosacea-friendly versions by skipping the spices and alcohol in place of orange peels for the mulled cider, or old-fashioned grape juice for mulled wine. You can also make cocktail hour, "mocktail" hour with this non-alcoholic Apple spritzer. Triple the recipe and make for a fun, holiday experience by serving it in a glass bowl or dispenser with garnishes and spirits on the side for those who do want to spice it up.
Image courtesy of Diethood.com