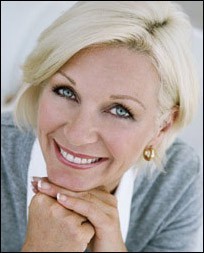 Rosacea can be effectively controlled
with medical therapy and appropriate
personal care.
While there is no cure for rosacea and the cause is unknown, medical therapies are available and steps may also be taken by individuals to effectively control or reverse its potentially life-disruptive effects. However, because rosacea may vary substantially from one patient to another, medical treatment and other measures must be tailored for each individual case.
Standard management options by rosacea phenotype are summarized here. For advice on information your doctor may need to aid in diagnosis and the selection of appropriate medical treatment, read What to Tell Your Physician. Your doctor will then tailor medical therapy for your individual condition.
The keys to successfully managing rosacea are to follow long-term medical therapy prescribed by your doctor — as well as avoiding trigger factors that may aggravate your individual case and practicing appropriate skin care and use of cosmetics.
Acknowledgements: These sections were reviewed and edited by Dr. Richard Odom, professor of clinical dermatology, University of California – San Francisco; Dr. Jonathan Wilkin, chairman of the NRS medical advisory board; Dr. Zoe Draelos, consulting professor of dermatology, Duke University; and Dr. Marian Macsai, professor of ophthalmology, University of Chicago.
See also: