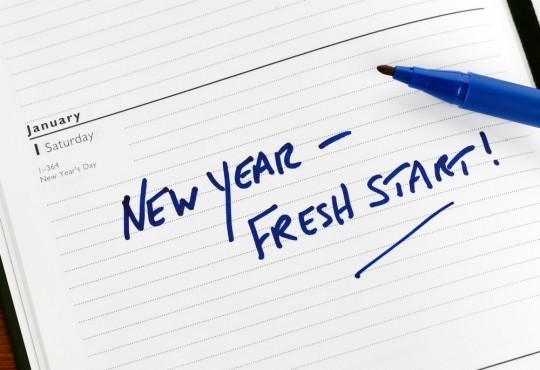 The start of a new year marks a natural time to make plans for the months ahead. Wherever you are in your journey, whether you've been battling rosacea for a while or just learned you have the disorder, committing to a medical treatment and skin care plan can help you get closer to better health. Here are some tips on starting the new year right:
Check the expiration dates on the products in your medicine cabinet. Discard any expired medication, and replace cosmetics on a regular basis, such as every three to six months.
If it's been awhile since your last dermatologist visit, consider scheduling an appointment. As a chronic disorder, rosacea can change or worsen over time and a revised therapy regimen may be in order. In addition, new prescription medications have recently become available that may help with your specific condition.
Since the body's sensitivities can change over time, try keeping a trigger diary to see if anything has changed and to fine-tune your list of things to avoid.
Resolve to take a positive attitude. Having rosacea isn't fun, and the physical symptoms can be painful and embarrassing for some. But while it's natural to magnify the things we don't like about ourselves, what you see in the mirror may not be what others notice about you at all.