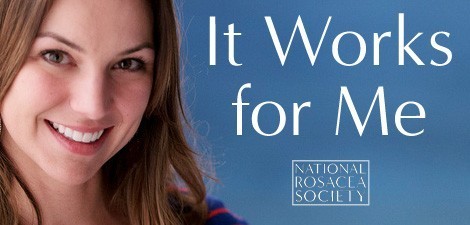 Lemon Juice
I started using lemon juice, fresh or concentrated from one of those small lemon shaped bottles, every evening on my face. After a quick face wash, I dry my face and then splash little amounts of lemon juice all around my entire face. I put on as much so that the whole face is wet from the juice, and then I let it dry by it self -- that rarely takes but a few minutes.
And the result -- I have never experienced anything like it! My rosacea seems to dry out completely, the skin is smooth and soft, and if there is an outbreak, it only "hangs on" for a day or two. Before I started to use the lemon juice, one tiny outbreak would take weeks to heal. Now it all disappears in no time.
—Dalia S.
Category:
Contact Us
Phone:

1-888-NO-BLUSH

Email:
National Rosacea Society
196 James St.
Barrington, IL 60010
Our Mission
The National Rosacea Society is a 501(c)(3) nonprofit organization whose mission is to improve the lives of people with rosacea by raising awareness, providing public health information and supporting medical research on this widespread but little-known disorder. The information the Society provides should not be considered medical advice, nor is it intended to replace
consultation with a qualified physician. The Society does not evaluate, endorse or recommend any particular medications, products, equipment or treatments. Rosacea may vary substantially from one patient to another, and treatment must be tailored by a physician for each individual case. For more information, visit About Us.