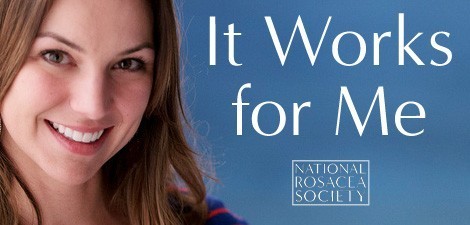 Estrogen Therapy
During menopause, in my early 50s, it took over my face.  I was so red and splotchy friends thought I was going to have a heart attack.  I had ocular rosacea, too.
My doctor suggested estrogen therapy.  I took estrogen-progestin for six months, then tapered down over two years.  (I also tried doxycycline and topical prescription gels and creams.  I felt the estrogen therapy was better at the time.)
My skin returned to normal most of the time.  Eventually, I dropped estrogen therapy altogether.
— M. Smilgis
Category:
Contact Us
Phone:

1-888-NO-BLUSH

Email:
National Rosacea Society
196 James St.
Barrington, IL 60010
Our Mission
The National Rosacea Society is a 501(c)(3) nonprofit organization whose mission is to improve the lives of people with rosacea by raising awareness, providing public health information and supporting medical research on this widespread but little-known disorder. The information the Society provides should not be considered medical advice, nor is it intended to replace
consultation with a qualified physician. The Society does not evaluate, endorse or recommend any particular medications, products, equipment or treatments. Rosacea may vary substantially from one patient to another, and treatment must be tailored by a physician for each individual case. For more information, visit About Us.